We-Vend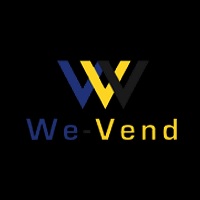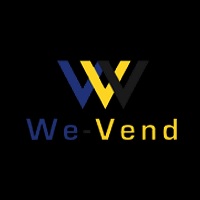 About Us
We-Vend aims to be the leading Vending Machine Operator in India offering Digitally enabled & contactless VMs in the F&B space at all high profile locations.

Our kiosks, equipped with a 10-inch screen and complemented by a versatile app, offer a blend of healthy, branded products, 24×7. With touch-free, hygienic dispensing within a minute and strategic placement at high-profile locations, We-Vend isn't just a vending solution—it's the future of convenient and safe retail.
Sector
---
F&B | Enterprisetech | Offline Retail | Software Saas
The global vending market is booming, with its current worth at USD 26.0 billion. The Asia Pacific region holds a significant chunk of this market, valued at USD 14.2 billion, with the Indian market alone accounting for USD 3.5 billion. As per data from renowned market research firms, the growth trajectory indicates even more significant market size by 2030.
Co-Founder, CFO & CBO
Exp: 30 yrs+
Before We-Vend, he introduced India to refurbished diagnostic equipment and led non-OEM MRI installations across Asia and Africa.
Co-Founder
Exp: 20 yrs+
Expertise in establishing and directing large-scale teams and global processes to enhance scalability and sustainability. Demonstrated proficiency in simultaneously managing diverse geographies and stakeholders for organizations with revenues exceeding $1 billion USD.
---