FLYROBE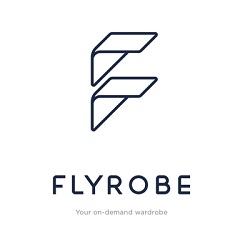 Flyrobe and RENT IT BAE have come together to build the most dominant business in Fashion rental.
This trend is already significant with players like MACY's, Banana Republic, Levis, Bloomingdales, Nordstorm, Urban fitters adopting rental.
FEATURES
Rental customers have different needs and require a specialized order journey at the back-end. Knowing these
insights, Flyrobe has built critical back-end capabilities to deliver across these key needs of a rental customer

>> Curation & Assortment: We see Design and variety as key decision making criteria for customers. Large assortment, Design led decision, not brand led. We have the largest online catalog of occasion wear, 80% of catalog is exclusive to us.

>> Fitting: Seamless measurement experience. Custom-fitting as that is critical for conversion.

>> Quality & Hygiene: Give the feeling of a "brand new" garment.

>> Trials: Offline presence enables trials, experience and trust for customers. We offer collective family renting experience as well.

>> Timely Deliveries: Specialized ops-tech built for hotel booking like order system and time-sensitive nature of deliveries. 93% items delivered on or before time.
STATE OF THE ART TECHNOLOGY AT THE CORE:
Magic Mirror. Virtual Trials at the Store & at Home (With Face
& Body Type). Voice controlled App/Screen. Sizing/ Measurement/ Smart Hangers…
TEAM
CEO : Brings in a lot of passion and commitment in driving the team. Catching the media attention as the lawyer turned entrepreneur, She is ruling the woman entrepreneur world.
CSO: Has more than 13 years of IT industry experience plays the role of devising & implementing strategies.
COO: He has more than 12 years of experience & management skills adds value to the business helps driving the company's vision.
CTO: He is an ex-Googler & ensures technology excellence, at all times.
---