Omnivio raises seed round
Venture Garage portfolio and client Omnivio raises $1.02 Million Seed Round Led by Caret Capital, Blume Ventures, Eximius VC, and others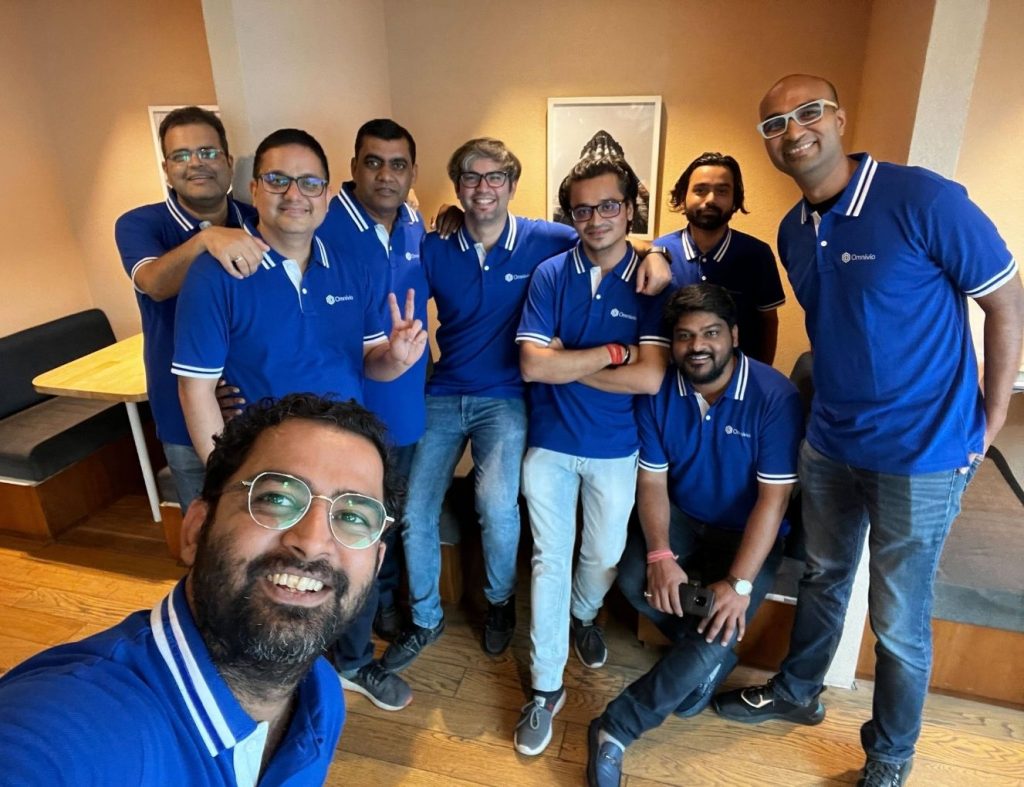 NOIDA, October 18, 2023 – Omnivio, a leader in Omnichannel enablement, has successfully raised $1.02 million in its latest Seed Round. The funding was led by Caret Capital, with participation from prominent investors including Blume Ventures, Eximius VC, Sunicon Ventures, Misfits, VG-Angels (the angel network of Venture Garage), and other individual investors from India, the Middle East, and South East Asia. Venture Garage also enabled part of the transaction for Omnivio as advisors. .This round also saw continued support from existing investors including 91 Ventures, Dexter Angels, and Supermorpehus, bringing Omnivio's total fund raise to approximately $1.5 million.
Founded by Sidhartha Kumar Bhimania & Anuj Jain, Omnivio's mission is to redefine the Omnichannel experience for retailers and omni-brands by ensuring seamless customer experiences across various channels. Through its Omnivio Control Tower and Orchestration platform, the company provides post-checkout visibility and operational control across marketplaces, proprietary checkouts, and physical stores. Some of Omnivio's well known clients are Mensa Brands, Supertails and Meesho.
"Traditionally, offline was the only sales channel for many large and small retailers & brands. With the advent of technology, new avenues such as Ecommerce/Marketplaces and D2C have opened up. Keeping up with customer expectations and competition in this omni-channel environment is not an easy task. Omnivio is solving exactly for this need of the hour and we believe this is a big opportunity."

-Vineet Sagar, Co-Founder & Managing Partner at Venture Garage
Omnivio intends to allocate the newly raised funds towards the development of its Omni-channel visibility and orchestration product suite. Additionally, the company plans to expand its enterprise Go-To-Market (GTM) teams in India and the Middle East. With this infusion of capital, Omnivio is well-positioned to continue its journey to become a category-defining Omnichannel enablement company.
"While omni-channel is rapidly becoming mainstream, companies find it challenging to transition from a pure offline player to an omni-channel player, or vice-versa, as their existing supply chains and distribution networks are not designed for the omni-channel world. Startups can play an enabling role and Omnivio has been able to distinguish its strategy and business model.  Omnivio SaaS platform provides brands a Control tower for managing synchronisation between different stakeholders and delivers gold-standard consumer experiences. We are excited to partner with Sidhartha, Anuj and the team at Omnivio as they march towards transforming India's value chain."

–Prajakt Raut, Managing Partner at Caret Capital 
"We intend to double down on our strategy of solving for Omni-channel visibility and orchestration of customer experiences for modern retail enterprises. Also we have been thinking India & Middle East expansion and will utilize the funds for building GTM teams for those geographies."

-Sidhartha Kumar Bhimania, Co-Founder at Omnivio
About Omnivio: Omnivio is a leading Omnichannel enablement company dedicated to providing seamless customer experiences across diverse channels. Their innovative Omnivio Control Tower and Orchestration platform empowers businesses with the post-checkout visibility and control needed to excel in the dynamic Omnichannel landscape.
Read more about Omnivio here: https://venturegarage.in/omnivio/
---