Sequretek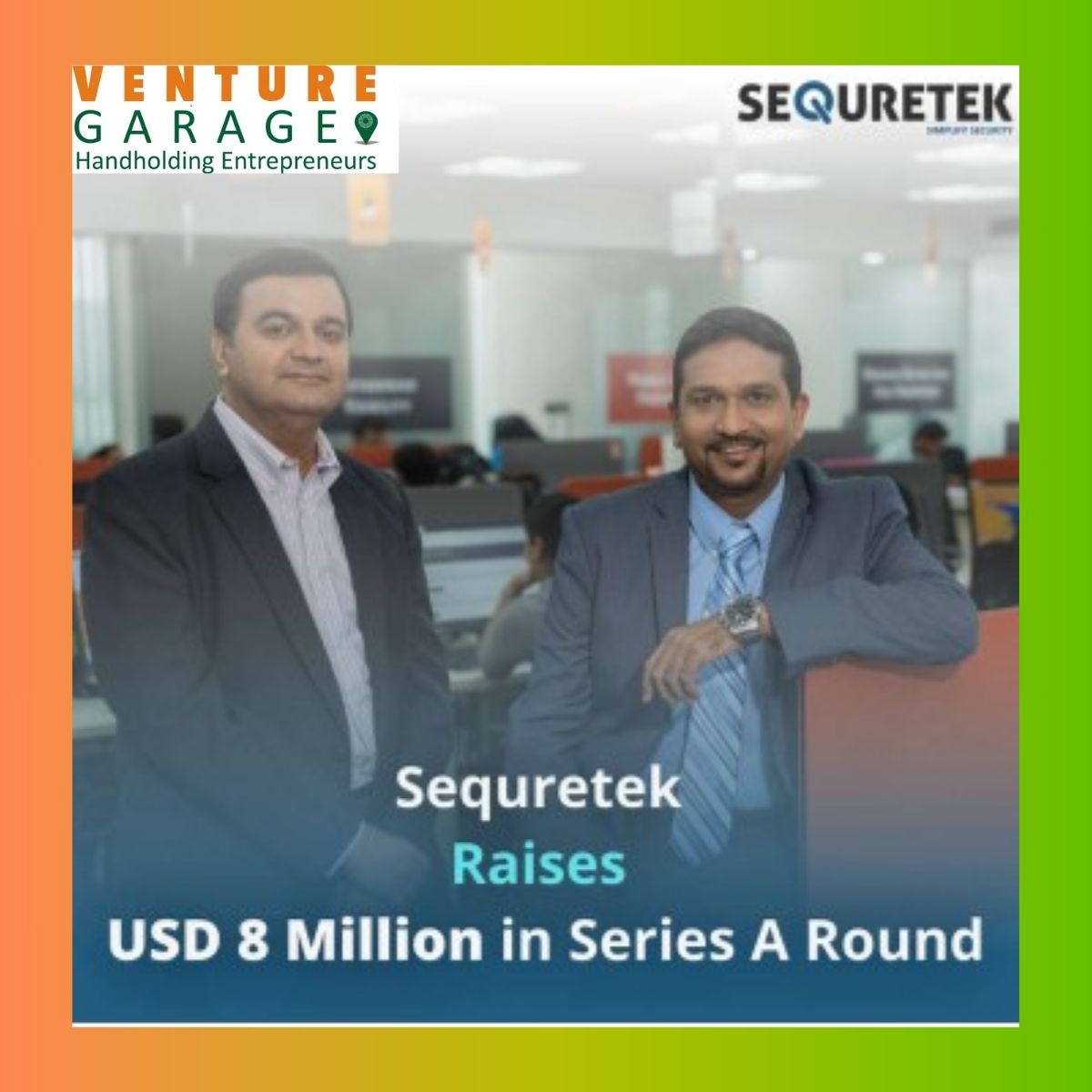 Venture Garage advises Sequretek in $8 Million Series A Funding to Boost Cybersecurity Solutions for SMBs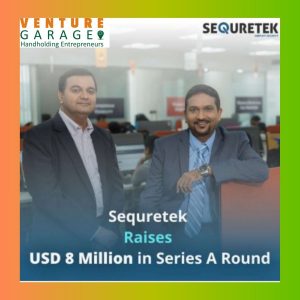 Delhi, 9 November 2023: Mumbai-based global cybersecurity firm, Sequretek, has bagged $8 million in Series A funding, The round was led by Omidyar Network India with participation from Narottam Sekhsaria Family Office and Alteria Capital. Venture Garage was the financial advisor to Sequretek in this transaction and also invested from its angel network, VG-Angels, in this funding round.
Vivek Kumar, the CEO of Venture Garage, extends heartfelt congratulations to the Sequretek team and founders on closing their Series A round. "It's been exciting working with them. Given their understanding of the space I think they are destined to scale big. We're really happy to be part of this journey. Our best wishes to the team for all their future endeavors, especially in their effort to crack the North American market".
Sequretek, founded in 2013 by Pankit Desai and Anand Naik, has been at the forefront of safeguarding businesses from cyber threats, utilizing its cutting-edge AI-powered Percept Cloud Security Platform (CSP). The Percept CSP offers a comprehensive suite of cybersecurity products, including Percept Extended Detection & Response (XDR), Percept Identity Administration & Governance (IGA), Percept Endpoint Detection & Response (EDR), and Managed Security Services (MSS).
Pankit Desai, the CEO of Sequretek, emphasized the pressing need for enhanced cybersecurity for SMBs in the post-pandemic world. "Small and medium businesses have increasingly become more susceptible to cyber-attacks," he stated. "While more SMBs have realized the need for efficient cybersecurity management, lack of budget-friendly consolidated solutions and inadequate in-house resources have created a large security gap in the sector."
As cyber threats continue to evolve, Sequretek's commitment to bolstering the cybersecurity infrastructure for SMBs is a promising development for businesses in India and beyond. This latest funding round marks a significant step in their journey to fortify cybersecurity and protect SMBs from the ever-evolving threat landscape.
Shilpa Kumar, Partner at Omidyar Network India, expressed Omidyar's commitment to enhance accessibility and data governance solutions, especially for small and mid-sized customers. "In the last decade, Sequretek has successfully implemented its vision of taking cutting-edge AI-driven cybersecurity products to underserved sectors in India at affordable price points. Their digital plus working model has proven to be a viable solution for catering to the burgeoning Indian SMB sector, which often lacks dedicated information security resources."
Know more about Sequretek: Click Here
---
---