Intents Mobi News
Venture Garage Portfolio Company Intents Mobi, a Geospatial Intelligence company raises $600K. 3 Early-stage VCs and VG angels participated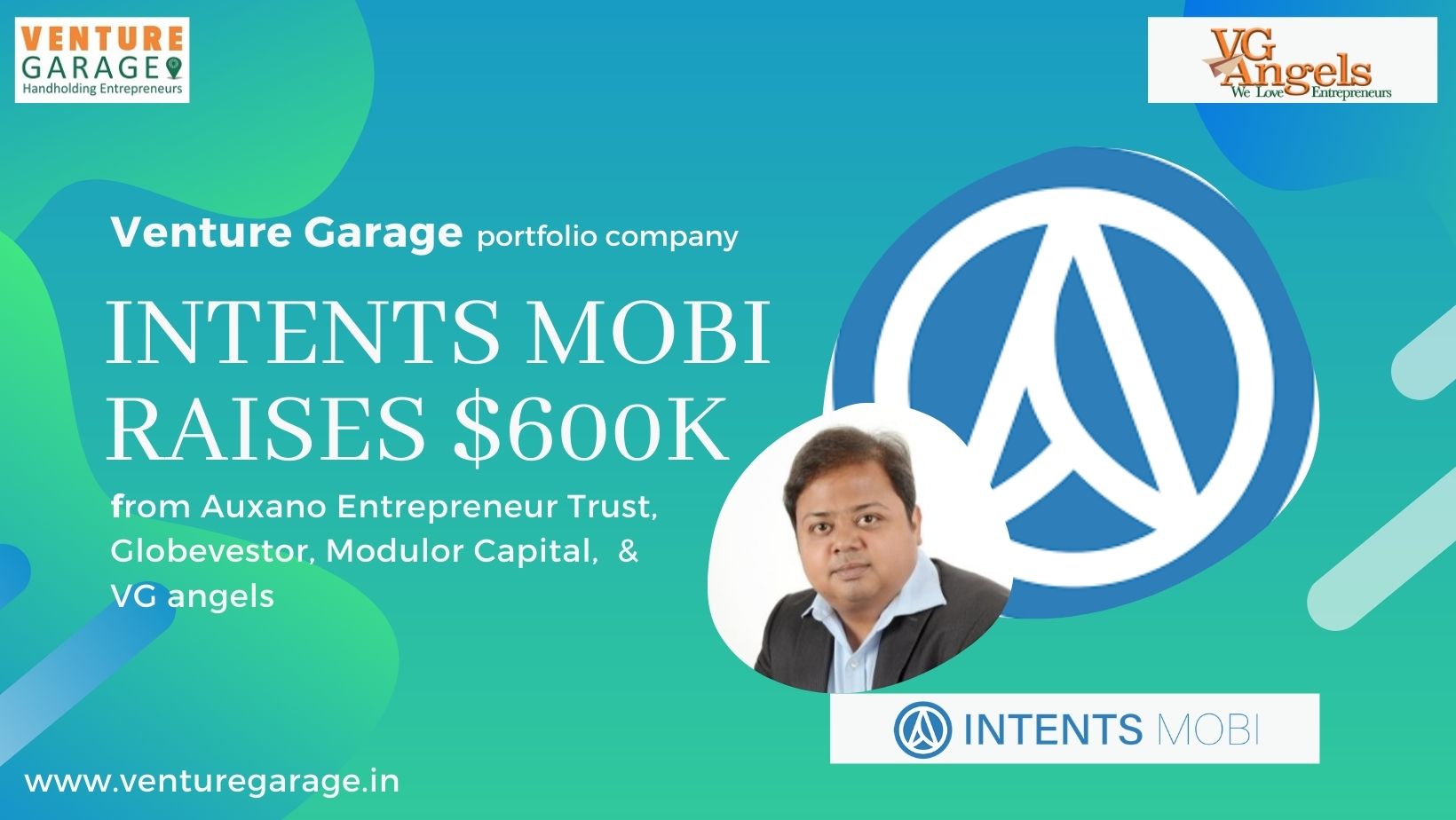 Gurgaon based geospatial intelligence startup has raised 600K USD in its seed round from a group of VC firms led by Auxano Entrepreneur Trust. The round also saw participation from other VC firms such as Globevestor, Artha99 Investment, Modulor Capital, DevX and VGangels, the angel network at Venture Garage. Venture Garage was the financial advisor for this transaction. The company plans to use the funds to increase the collection of GIS information for the country and to further develop its products.
"At Intents Mobi, we are working on solving the issues with GIS data that impacts all industries connected to mobility. Our hardware independent technology ensures that we are able to map the entire country without investing a lot on capex. India is a unique country with one of the highest densities of roads in the world and addresses that are inconsistent. Therefore, our focus is on gathering situational awareness information about the two most critical elements of routing, that is, the destination and the route'",

Said, Tabrez Alam, founder of Intents Mobi
'More than 10,000 people died due to accidents caused by potholes' was a headline that initiated the idea behind Intents Mobi. The company started to develop a mobile application based technology to map the potholes and speed breakers on roads. They claim to identify 15,000 new potholes on roads each day. The information is used by Intents Go navigation app, to alert users about road conditions as they drive. "With Intents Go, we are trying our bit to save lives on roads", Tabrez added.
As a human, we process a lot of information before deciding on a route to be taken from one place to another. Information such as road conditions, vehicle type, safety and amenities on the way are some of the factors that we use to decide routes. However, traditional navigation lacks this situational awareness information. This gets further complicated due to unverified addresses being present on maps as well as locations that are not accurate. The company believes that the challenges in routing can be addressed only if we look at the data itself at the grassroots level.
"Globally, 53% of the total logistics costs are attributable to the last mile logistics. These numbers get more skewed when we compare between rural and urban areas. In a country like India, where addresses are very unstructured, every single minute lost compounds to a huge figure in terms of losses. This is further aggravated by the fact that in India, we have a very wide variety of roads. As a result of which, a logistics firm cannot rely on any maps to route their trucks on an intercity route. We need to look at the data itself, to be able to solve these issues and that is what our focus is"

said, Naresh, CTO of Intents Mobi
"We currently generate insights for almost 1.5 crore kilometers of roads per day and process 0.5 million geocodes. With the new funds we want to increase this by 5X and cover the 50 most populous cities of the country by the end of the year", Tabrez added.
Founded by Tabrez Alam, Naresh Kumar Kachhi, Balasubramaniam S and Prakash Velusamy, the company is now 15 people strong with 13 members purely focussing on the technology development. The company utilises a network of 'Scouts' which is a community of over 500,000 users who contribute to the data generation for location intelligence.

Intents Mobi counts some of the biggest names in various industries as their clients including Here Maps, TomTom and Honda among others.

The government changed the GIS policy of the country only a while ago. As a result of which, location intelligence and GIS companies are free to gather GIS data for the country without any special permissions needed from the government. "We believe that with the new GIS policy changes by the government, the potential for location intelligence can now be fully explored" said Tabrez.

"We are living in interesting times & Intents Mobi is sweetly placed to make use of the opportunities in the mobility space. The use case for Intents Mobi , right from mapping to logistics to road management to insurance, is an open space . Execution is the key"

said the spokesperson from Auxano
"Intents Mobi is fully product ready to zoom and take a leadership position in this space, viz the likes of Yandex Maps (Russia), Apple Maps (US), and BaiduMaps (China)."

said, Vivek Kumar, CEO-Venture Garage
VGangels, an angel network backed by venture garage is about 600+ angels strong and invests in early stage and bridge rounds in startups headed for Series A.
Venture Garage strives to be a part of the Entrepreneur's journey that starts from the "best idea ever" and goes through a roller coaster of ups and downs. A sprinkling of companies that VG has successfully raised capital for/invested in and are scaling well include: Lendbox, Jadooz, UNLU, Meddelivery, Edugorilla, Design X, Flyrobe, Happilo, Superpro.ai, Wobot Intelligence.
---