ARCATRON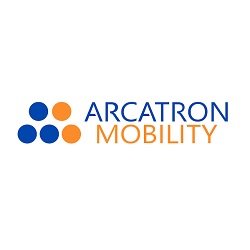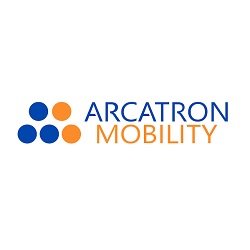 We are building next-gen products to enhance human activities of daily living such as walking, sleeping, breathing, sitting, toileting.
Sector: MEDICAL DEVICES | CONSUMER BRAND | HEALTHTECH/WELLNESS
---
"Arcatron" caters to seniors and people with mobility issues filling the gap by making world class assisted living devices compatible with Indian infrastructure at 1/3 rd the cost of existing global benchmarks.
-> First wheelchair brand in India to be purchased at scale for Indian Army veterans. To be exported to the Netherlands, Scandinavia, UK, and Japan.
-> Amazon Rank #1 and Rank #2 Bathroom Wheelchairs. #1 best seller in Amazon India in the self-Propelled Wheelchairs category.
-> Product launching soon: Commode Stool and Chair, Walking Stick, Recliner and Electric Wheelchairs.

"Frido" is our physical activity tech brand, where we are serving consumers seeking to enhance comfort in their everyday activities.
-> Highest selling insole online in India by revenue within 6 months of launch
-> Our Breathable masks is highest selling premium mask online in India. Our mask had become #1 Hot New Release product in entire Health & Personal Care category.
-> Product launches over the next 3-10 months: Gel Cloud Insoles, Wearable Heel Protector, Deep Heel Cup, Flat Feet Insoles, Gel Cloud Pillow and Orthopaedic Seats, Orthopaedic Footwear,
Electric Sit-to-Stand Desk.
OPPORTUNITY:
According to WHO, 60 to 85% of people in the world – from both developed and developing countries – lead sedentary lifestyles, making it one of the more serious yet insufficiently addressed public health problems of our time. Most of the present range of products associated with limited mobility and sedentary lifestyle are not well designed and those which are well designed are severely underpenetrated in this $ 2 Trillion worldwide opportunity.
TEAM:
CEO: Leading R&D, Product line-up and marketplace strategy. 4 + years in R&D at Bajaj Auto in engineering design. NIT- Calicut. 
CTO: Manufacturing lead, component manufacturing. Engineering Design and project management at RAAYOS energy solutions. Co-founder Hound Electric involved in battery design and fabrication. NIT- Calicut. 
VP – MARKETING: Leading Brand communication, PR & Media. 6+ years with NTPC in various OPS & marketing roles. NIT- Calicut. 


---
write to vk@venturegarage.in to invest in this startup or fill the details below
---