VOICEOC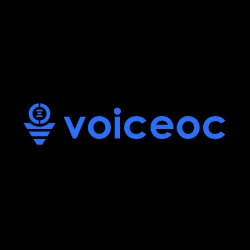 The Easiest way to help healthcare companies enhance patient experience. Voiceoc is a SASS offering that enables healthcare companies to bring all their patient engagement services such as appointment booking, lab reports/medical  records/invoices access, patient support, medical inquiry etc. on WhatsApp using AI/ML.
Voiceoc product is trained on huge amounts of healthcare data and is end-to-end integrated with the backend system to offer personalised conversational experience to patients. Additionally, the AI models are designed in such a way that they validate incoming patient input and are quick to customize thus, providing additional advantage to the healthcare companies.
OPPORTUNITY
Patients globally find it painful to get support/book appointments via IVR & websites, avail & maintain medical documents etc. Similarly, healthcare companies find it challenging to standardise patient engagement process & provide convenience to patients. The market size for our solution is estimated at $3.5B by 2027.
TEAM:
CO-FOUNDER: MBA from college of W&M-US. Experience of working in multiple Healthtech startups. Additionally, has managed family-owned medical institute. Looking after marketing.
CO-FOUNDER: CSE from JIIT. He has worked for Healthtech startups & has been managing his family-owned healthcare institute for the last 3 years. Looks after the technology.
---
write to vk@venturegarage.in to invest in this startup
---