Vgangels Pitch Day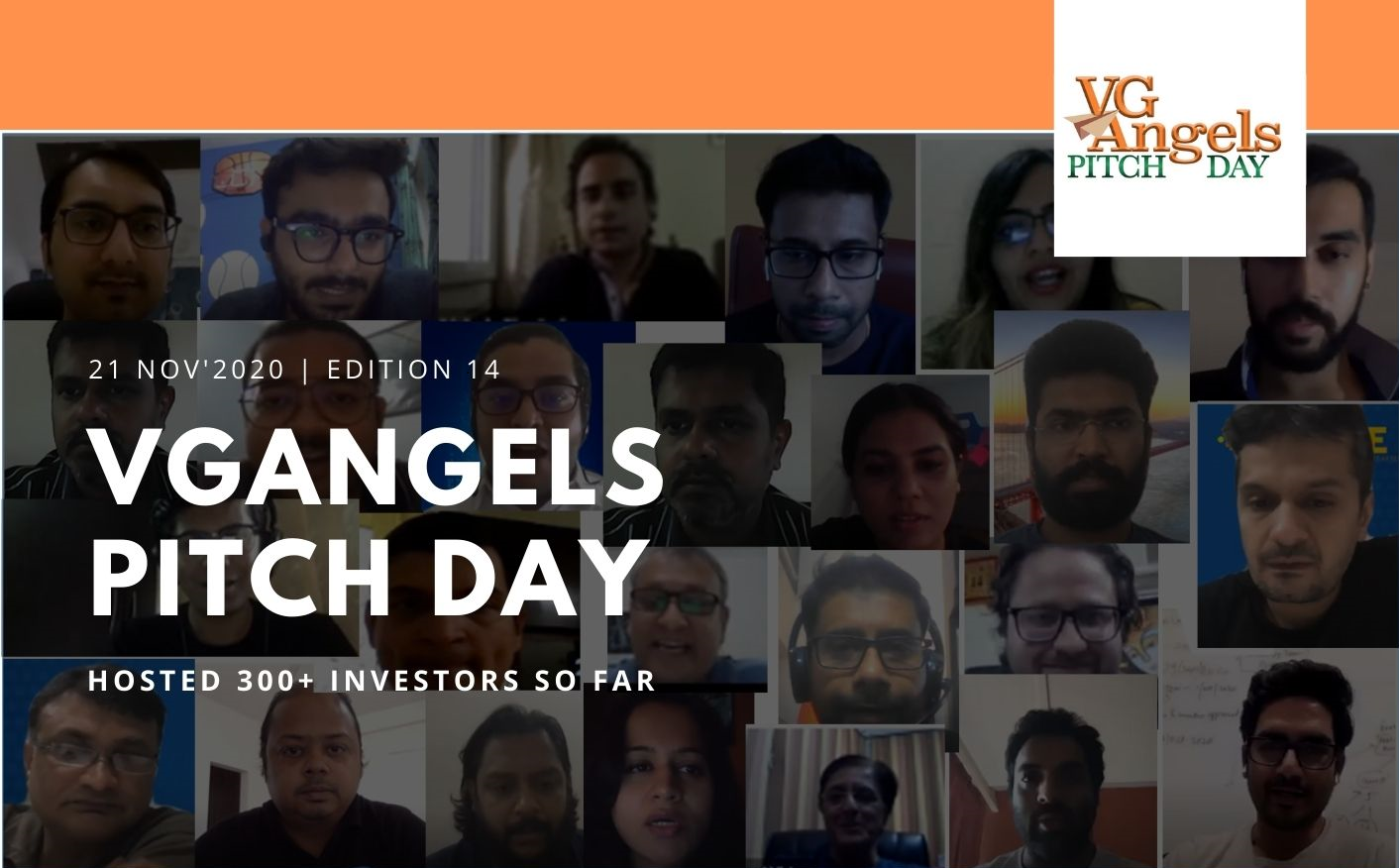 Vgangels Pitch Day is a series of closed room online pitch days by Venture Garage on every alternate Saturday where 4 shortlisted startups pitch to early-stage investors. Our pitch days are designed for the investors who are looking to invest in highly curated deals without going through the nuisances of evaluating 'n' number of startups.
These 4 shortlisted startups are looking to raise an amount of 2-3 cr, and open for individual commitments of 10 Lacs onwards.
Why Vgangels Pitch Day?
>> Top Quality Start-ups: Since our goal is series A, we evaluate start-ups from that perspective. Often, we bring opportunities where part rounds are committed by institutional / marquee investors.
>> Hosted 300+ Investors So far.
>> 5 startups have successfully closed their funding rounds
How to Attend?
For Investors:
RSVP: tulika@venturegarage.in / vk@venturegarage.in

For Startups:
Send your pitch decks/queries to participate- investments@venturegarage.in
Upcoming Pitch Day: 21st November 2020, 3:00 – 5:00 PM
PRIVATE PITCHING: Are you a private network of friends who like to invest together. We are happy to organize a private pitching session taking the pain out of sourcing/evaluating startups.

VG Angels is the angel network at Venture Garage
---
---