ExpoSim hosts Largest 3D Virtual Exhibition yet on its Platform
Delhi based event-tech startup ExpoSim hosted the country's largest 3D Virtual Exhibition on its platform with more than 140 Exhibitors. The Exhibition, organized by BNI Chhattisgarh, managed by Mahati and hosted on ExpoSim was attended by more than 3000 visitors and generated 5000+ leads for the exhibitors.
"ExpoSim is an extremely powerful yet easy to use tool that has empowered event managers lie us, venture into the Digital Events World. It has opened up a whole new world of business opportunities for us. We have already completed 6 successful events on ExpoSim and intend to do plenty more in the coming months. "

Said, Mr. Avinash Khanapur, CEO at Mahati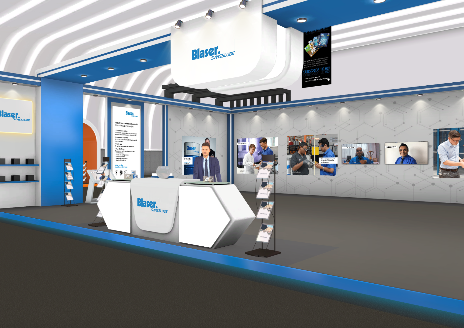 ExpoSim is a SaaS platform to create world's most advanced virtual expos & conferences. It leverages Real Time 3D technology to create truly immersive life-like event experience for the visitors and enable them to network with other visitors, exhibitors, speakers & organizers in a realistic manner.
"It was really exciting to attend this virtual event. The 3D expo world makes you feel as if you are part of an actual physical exhibition. You can walk around just how you do in real and check out the booths, talk to people, exchange visiting cards and collect brochures; and all of this without getting tired."

Said, Mr. Umesh Chandra, A business visitor at BNI Chhattisgarh Expo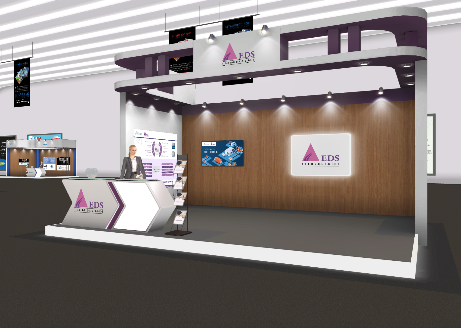 Virtual Events is a USD 100 Billion market and growing at a CAGR of almost 23%. This is primarily because virtual events overcome the limitations of physical events for all the stakeholders. Virtual Events offer Global Reach to organizers & exhibitors, provides accurate data collection and is much more cost effective than the physical events. For the visitors it provides convenience of attending an event, meeting like-minded people, and also make purchases from the comfort of their homes.
The coronavirus pandemic has pushed people towards digitization and Events Industry is no different. Almost 80% of the event industry has experienced virtual events of some form or another and has helped them understand the benefits of organizing virtual events over the physical ones.
Organizing & managing a virtual event is a complicated task and takes 4-6 weeks on an average to setup & organize. Additionally, very specific technical skills are presently required to manage the different components of Virtual Events. We at ExpoSim aims to make this virtual event creation & management journey so simple that an event manager with no technical skills is able to manage the different aspects of a virtual event with ease and in little to no time.

Said, Mr. Mohit Ramani, CEO at ExpoSim
ExpoSim was launched in July 2020 and has since then hosted more than 20 virtual events on its platform and has more than 40 events lined up in the next 3 months.
Primary buyer of the ExpoSim platform is an Event Management company who licenses the software and manages the virtual event for the event organizer. Alternatively, an event organizer can also license the platform and manage the virtual event on its own.

Website: https://exposim.io
Book a Free Demo: contactus@digitalagents.in
---
Venture Garage is handling the fund raise mandate of ExpoSim, to invest and other queries, write to us at investments@venturegarage.in
---