IntentsMobi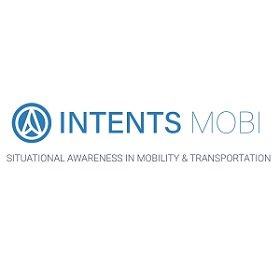 We are a deep-tech solution offering the following answers in situational awareness in mobility & transportation.

Fund Raise: $600K from Auxano, Globevestor, Artha99 Investment, Modulor Capital, DevX and VGangels. Read full news here

Sectors: DEEPTECH, AUTOMOTIVE, MOBILITY
---
Our product uses statistical analysis, machine learning and geospatial mapping to answer questions around traffic, incidents, road surface, potholes & speed breakers, street lights, road width, roadtype, driving behaviour etc.
PROBLEM & OPPORTUNITY:
Mobility is not just the route taken from Point A to Points B but needs much more information on Situational Awareness and impacts the areas of Mapping&GIS, Infrastructure management, Civic Agencies, Fleet management, Logistics, Advanced driver assistance systems and Insurance.
TEAM:
Head Technologies: 11+ years of building and scaling tech stacks in different roles. His experience covers Intel to creating his own startup. Built a startup, which clocked around 1Mn $ annual revenue and exited the business in mid 2018. Since then he has consulted funded startups (Wadi, Comviva, E2E) and have helped them build tech teams.
Logistics Strategy: 15+ years in the transportation sector, focused on solving key challenges in the areas of public transport, infrastructure development and freight transport in the US and India.
Product Development: 15+ years. Last 7 years he has been on his entrepreneurial stint. Prior to founding Intents Mobi, Tabrez founded Pluggdd Mobile which was acquired by Cox and Kings limited. He also co-founded PetSutra (a leading platform for Pet Products) and built the tech platform for PetSutra. Prior to his entrepreneurial stint, he worked in the domain of Intellectual property and has worked with Fortune 50 companies in their technology and IP strategy, with ARRs exceeding 15 million USD.
---
write to vk@venturegarage.in to invest in this startup
---