IDD Research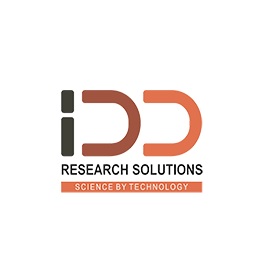 BUSINESS SUMMARY:
IDD is a Clinical research organization (CRO). ISMART, is a fully integrated end-to-end SASS tool that increases the scope for a conventional CRO (clinical research organization) to a tech company which can serve CROs, Sponsors, Research institutions, Academic institutions and many.
THE PROBLEM & THE SOLUTION:
The biggest problem the CRO industry is struggling with right now is too many tech products built by different companies on different platforms. To illustrate- a leading global CRO has around 2000 resources whose only job is to filter, QC and transfer data from one tech platform to another because they are built by different companies.
ISMART is extremely relevant as it enables:
1. Drug Price Control: Leaks in Drug development cost are fixed
2. Patient Reported Outcomes: Through S-App we get PRO of all trail participant in most raw format
3. Virtual Trials: Covid-19 has amplified the need of hybrid model with options to do virtual activity
4.One stop solution: First integrated, dynamic, flexible solution to remotely control study conduct
TEAM:
35 includes 5 leadership members with 15+ yrs exp. A mix of Clinical Research & Tech experts.

Based in India:
>>Founder & CEO: 15+ Years. MBA pharma marketing and multiple entrepreneur. Handles Innovation & Administration. Ex-apollo hospitals, Synchron research, Labforsure. Co-founded an online grocery service, and I2H solutions providing home health care services.
>>Co-founder & CTO: 15+ Years. BTech computer science. Systems Architect at cognizant, CTO in p3.
>>Medical Advisor: 15+ Years. Handles Medical & Corporate Affairs. MD internal medicine. Consultant at various hospitals. Co-founder labforsure.

Based in US
>> Director Legal & Finance: 20+ Years. Handles Legal & Finance. Mech engineer. MBA Univ. of Minnesota. Ex-TCS, Citi, Cognizant tech solutions.
>>Head Global BD: 25+ Years. System Engineer. 13+ years with DELL EMC. Strategic Account Manager at BOX. CRO platform 3 solutions.
---