Happilo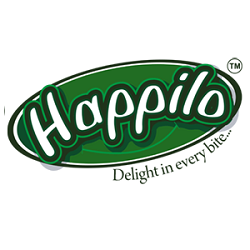 Happilo International, a "Gourmet snacking" brand offering Tasty – Flavourful – NATURALLY HEALTHY – contemporary packing in nuts, seeds, berries, snack packs, trail mixes.

Fund Raise: INR 100 cr from A91 Partners. Venture Garage was the exclusive financial advisor to this transaction. Read full news here

Sectors: FMCG, CONSUMER BRAND
---
HAPPILO OFFERS:
-> Offering a wide range of gourmet products and mixes which are not easily available.
-> 30+ Product lines which include -Berries, Seeds, Nuts, Dried fruits, Exotic nuts, Trail packs and mixes, Festive packs and Snack packs.
TEAM:
Founder and Marketing Head: He graduated in the field of computers Bangalore, then started working for his family business under the name of Jain Enterprises. He worked there in Imports and Exports, where he successfully handled the foreign trade portfolio of Jain Enterprises (into spices and nuts trading and cultivation), enabling good networks in SE Asian countries as well. In 2008- 2010.He has completed his Masters from SCMHRD from Symbiosis University – Pune with a major in Marketing. In 2011 he co-founded Satvikk retail, a specialty foods retailer and scaled it to 30+ stores in a mix of franchise + owned model.
Business Head – South: Over 13 years experience in marketing in FMCG and Non FMGC products all over all parts of Bangalore having own registered company in Indranagar Bangalore previously. He joined Happilo in Jan 2017. Currently handles entire modern & general trade business of Happilo across Southern region, leading a team of 15 promoters and 5 BDMs.
Business Head – East: Completed B.Com from Calcutta University in the year 2001.Has eight years experience in Household pesticide industries and two years experience in cosmetic industries and also five years experience in food and olive oil industries. Prior to Happilo he had promoted Ycook in the East Zone.
---
write to vk@venturegarage.in to invest in this startup
---