ExpoSim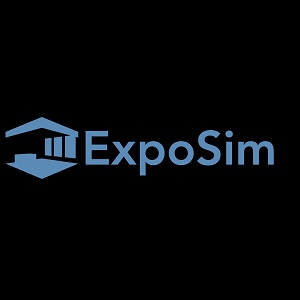 BUSINESS SUMMARY:
SaaS platform to create world's most advanced Virtual Public Events & Expos. A HubSpot for Virtual Public Events to draw a parallel, you can 
·   DIY CREATE: Create & Send Custom Invites, Registration (Paid & Free), Agenda & Speaker Management, Auto Emailers, Setup of Virtual Venues – Auditoriums, Expo Halls etc.
·   MANAGE: Session & Attendee Management, Engage with Audience Live, Booth Management, take real-time actions, Run Live Contests, Live & Post Event Analytics
·   PROMOTE: Email & SMS Reminders, Event Promotion on ExpoSim website & social media handles, Experiential Visitor Platform with integrated social media sharing

Key components & tools include: Event Management & Authoring Tool, Marketplace content library, Broadcaster Tool, Virtual Meeting Tool, Live Event Dashboard, and Live Networking Tool.
VALUE PROPOSITION and differentiators:
1.Focussed on public events and EXPOS
2.Easy to use, DIY drag & drop platform.
3.Create seamless and Realistic event experiences in minutes
4.Hyper Personalization of events
5.Extremely scalable that supports 1000s of concurrent users and works across all platforms
6.Archived events can be visited even post the event
TEAM:
Founder & CEO: Running DAI for past 7 years – Self funded, profitable entity. Techie by heart, Engineer by education. Started coding at age 13. Been in the Games/Immersive Experience industry for 10+ years. Have sold solutions to companies like Coca-Cola, BrahMos Aerospace, DRDO etc. Co-founded three other products in Gaming, Social Sports Platform, Online Wedding Planning Platform

CTO: Heading DAI Tech team for past 4 years. Coder since age 14. Eats, Sleep Code Repeat is his mantra

Tech Lead: Heading DAI immersive tech team for more than a year. Loves making immersive experiences

Art Director: Heading DAI's content vision for 4+ years.

CFO (Part Time): Heading DAI's financials for last 6 months. 40+ Years' experience. Wharton Alumini

We are in talks for a co-founder CBO.
---