D L Narayan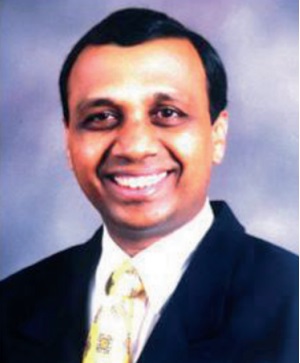 ---
He has 30+ years of rich corporate experience of which 21 years in the Gulf exclusively in mid market retail formats (Clothing, Footwear, Home, Fashion, Lifestyle Products & Casual wear, sports fashion). During his various stints he worked with prominent corporate leaders like Mickey Jagtiani, Chariman-Landgroup, Ashok Awtani, Chairman- Neelkamal Group, HS Narula, Chairman DS Group, Amitabh Tanejah, Chairman-Images Group, Mohamed Saeed Al Qasimi, Chairman-Adcoop, Samir Tayeb, Executive Vice Chairman- Leader Group, Karim Merchant, Group CEO & MD-Pure Gold.
Work Experience:
Including here some of the key companies he has worked with. Narayan was part of the senior management team in the Landmark Group which is a multi billion $ group operating 1000+ stores across GCC. He was involved in creating and successfully running two of the main formats "First Choice Supermarket" – a 2500 sqm fresh food Arabic oriented store and "Lifestyle"- a teenage concept store focusing on Fragrance & Cosmetics, Health & Beauty, Accessories(HBA), Fashion Accessories etc.

He was heading the Retail Division of Neelkamal Group of Companies handling key brands like Gasoline & Jimmy-key. Has successfully re-launched Gasoline and opened record number of stores thereby penetrating the GCC casual wear market. He was heading Ebony Retail Holdings as their Chief Operating Officer. Ebony a 25 Million Dollar retail arm of DS Group a multi functional group with a group turn over of US$ 650 Million.

He created a brand new Sports & Fitness concept called Healthy Sports. He represented the Indian Retail at the National Retail Federation USA (NRF) as keynote speaker, which is the voice of Global Retailers.
Educational Background:
He is B.com graduate, then qualified ACA & ICWA.
---