Amaresh Singh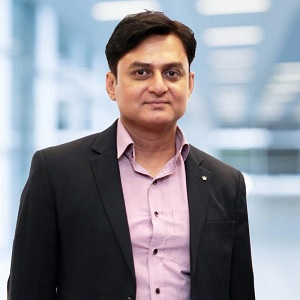 ---
Amaresh Singh is a Start Up Evangelist and an Entrepreneur in the field of Educational, Media & Design. Having 15 years of professional experience in Education, Entrepreneurship, Events and Marketing. He is a regular consultant and expert of young entrepreneurs and start ups and spent most of his time travelling between Kolkata, Delhi & Mumbai.
Work Experience: Amaresh's corporate career spanned 12 years+ working with the multiple firm across a spectrum of industry segments and verticals – in India, specially in East India. He has been associated with multiple marketing firms, educational institutions and a CA firm as well. Currently he is running his own company Karyakram Events.
He also founded NAME (National Academy of Media and Events), eastern India's leading event management institute and curated many social and educational project like Pehchaan and AICA (Am I Creative Awards). The goal is to envisaged his experience and vision towards producing skilled professionals and entrepreneurs. He has recently curated India's first expo cum conference for Event Planners.
He has been associated with more than hundred events and experiential projects like Tata Marathon, Sunburn, India Speed Week, IPL, IDEA Captains of Cricket World Cup, Big Fat Weddings, etc.

Educational Background: MBA in Marketing & Communication from ICFAI University and Bcom graduate from Calcutta University.
---