Amrit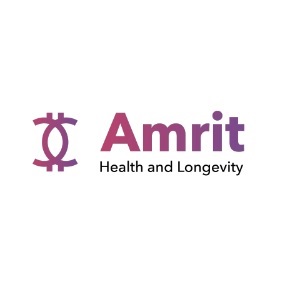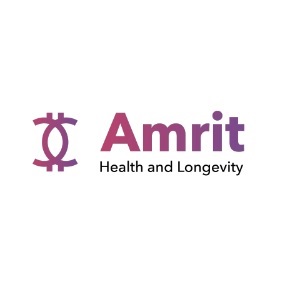 AMRIT- Decentralized Drug Discovery, is a Marketplace for services to be
the cornerstone for personalised medicine. World's largest auto-scaling graph platform for life-
science, it is fuelled by a vibrant DAO, realizing a decentralized medical research future.
Sector: FINTECH
---
AMRIT is transforming humanity's health and longevity: Leveraging life science AI at scale to build a
decentralized royalty portfolio, governed by the DAO we are enabling decentralised drug discovery
using a highly secure, federated ecosystem for all the industry stakeholders.
Partex is the parent company: Partex leverages its proprietary AI super engine structuring life
science data in context, generating insights in real-time for different stakeholders, incentivizing data
and IP owners equitably.
Partex has three businesses: Innoplexus: leverages life science AI @scale to build a royalty portfolio
and thriving patient and physician information ecosystems. CureTeq: acquires and efficiently
develops drug assets. PerpetualBlock: leverages data exchange and payment platform technology to
support Partex but also other industry players outside life sciences.
PROBLEM: Healthcare is heavily centralized and plagued by information asymmetry.
Users want to understand about recommended preventive care options. Users need a second expert opinion, but accessibility to specialists is a problem. Drug discovery is not moving fast enough as pharma companies struggle to access Real World Data (RWD). Over 80% of patients report not feeling informed about clinical trials.
OPPORTUNITY:
Around 190 million people in India do not have a Bank account. Even for opened accounts, more than 50% of bank accounts remain inoperative. We have one of the world's lowest Insurance penetrations. Small and Medium enterprises, face a credit shortfall of 400 bn USD.
TEAM:
Founder | Chairman of the Board: IIT – Bombay. MIT. Leading AI and healthcare expert, Advises reputed think tanks and big pharma, BCG, EY+.
CO-CEO: Head of Confederation of Indian Industry (CII) in Germany, France and Europe, Qualified lawyer.
CO- CEO: IIT-Bombay (Computer Science), IIM-Bangalore (MBA), Serial Entrepreneur, AI, Ecommerce, Drug Discovery, 5 patents filed in AI, Product Design.
---
write to vk@venturegarage.in to invest in this startup or fill the details below
---