Air V Labs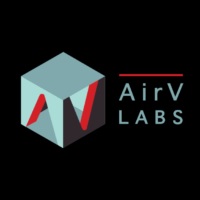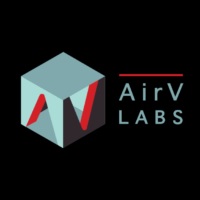 About Us
We've crafted the world's premier platform (boasting 5 provisional patents) that merges Virtual Reality and Generative AI, transforming business knowledge into human-centric experiences.
Our technological tools include:
● AirGen: A first-of-its-kind Generative AI tool for rapid scenario creation, tailored for the industrial and healthcare sectors. It combines Large Language Model capabilities to produce custom responses through a virtual interface, revolutionizing customer care interactions.
● AirVu: A rapid VR content creation tool that merges 3D graphics, 360-degree videos, and a wide range of data. Ideal for device training, personnel training, and safety training, it offers an immersive learning experience.
● AirVu Consult: A telemedicine and mentoring platform that provides differential diagnosis based on Automatic Speech Recognition (ASR). It serves as a real-time tele-consulting platform, enabling doctors to virtually observe operations, view medical scans, and provide critical support remotely.
The global VR+Regen AI market is projected to grow to a staggering USD 227.34 billion by 2029, with a CAGR of 45.2%. The integration of Generative AI in VR could actually double this potential, especially in a post-pandemic, socially distanced environment.
Co-Founder & CEO
Exp: 38 yrs+
formerly led the ICICI Foundation for Inclusive Growth as its COO, where he pioneered skill development initiatives like the ICICI Academy for Skills.
Honored with the 'Master Exemplar' award by ICICI Group, his expertise spans organizational building, strategic planning, and diverse business operations.
He's a graduate in Economics and an alumnus of Xavier Institute of Social Service, Ranchi.
Co-Founder & MD
Exp: 20 yrs+
executive experience spanning sales, marketing, and global strategy with a strong track record in deep tech, especially in Healthcare, Industrial, and EduTech verticals, based out of Silicon Valley, CA.
He holds a B.S. in Electrical Engineering from the State University of New York, Buffalo, NY.
COO
Serving as the current VP for Research and Economic Development at the University at Albany. He was the Founder Director of the Health Care Engineering Systems Center at UIUC and managed the $112.5 Million Jump ARCHES endowment. An inventor of the world-first virtual reality Robotic Surgical Simulator, RoSSTM, he has been recognized with awards such as the SUNY Chancellor's Award for Innovation and was named among the top five biomedical engineering gurus by Business Week Magazine.
---