VG-Angels(The angel network of Venture Garage) invests in Edtech startup Edugorilla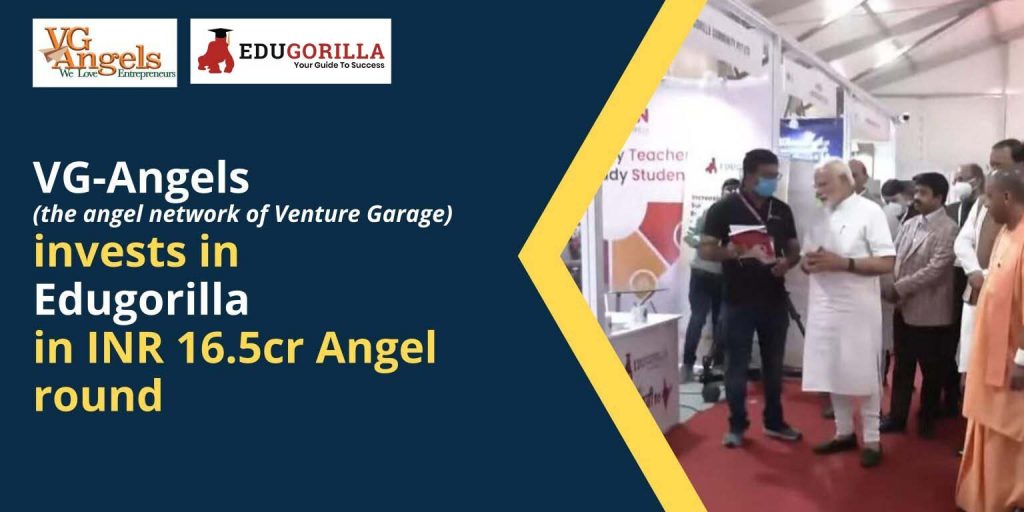 Edugorilla, an edtech firm based in Lucknow, has raised INR 16.5 crore in an angel round by VG-Angels(the angel network of Venture Garage), SucSEED Indovation Fund (which led the round), Lead Angels Fund, Mumbai Angels, TiE India, ah! Ventures, WeFounderCircle, and others. Ambrish Jain (ex-CEO of Vodafone), Vivek Chachra (Director Sales of Harvard Business Publishing), Vineet Singh (Director-Infant Nutrition at Nestle), and Rohit Sathe (VP Philips) were among the notable angels that took part in the current round. Many previous investors, including SucSEED Angels Network (SAN), TiE, and VG Angels, have returned in the current round.
EduGorilla will use the funds to expand its content into nine regional languages by April 2023, refine its AI and ML-based platform to enhance student success rates from 14X to 25X, grow coaching partners from 3,000 to 15,000, and publish 200 more video courses in diverse languages.
Edugorilla is a provider of online mock tests, mock interviews, live classes (in progress) and remedial services (launching soon) with an emphasis on State Competitive Exams in vernacular languages. It services a demand in a market that is highly unorganized and unpredictable via a comprehensive app and website. The company boasts of 14X higher success rates in job selection for students than competition.
"With this funding, we are expanding our content to 9 vernacular languages making it even easier for students who struggle with proficiency in English. We will be expanding to Bangladesh, Vietnam and Sri Lanka to replicate our results and give 14x higher chances of success to students."

said, Rohit Manglik, Founder & CEO, Edugorilla
"We have been working with the founders for over 3 years now. The founders and the company have come a long way in the journey and enabled over 1 Lakh students to get selected for government jobs. Edugorilla is well positioned to disrupt the state level exam prep market."

said, Vineet Sagar, Managing Partner, Venture Garage
Recently, at the Invest in UP GBC 3.0, the Hon'ble Prime Minister Shri Narendra Modi and the Hon'ble Chief Minister of Uttar Pradesh, Shri Yogi Adityanath, praised EduGorilla for its work.
---
Read more about Edugorilla here
---