The Health Factory raises fund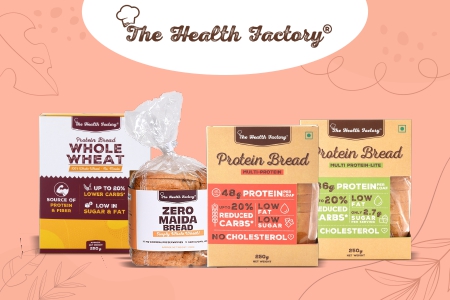 Vikas Nahar, Founder Happilo and VG- Angels back The Health Factory – "Bread Badlo, Aadat Nahi"
Funds acquired to be used to build out a stellar team, expand geographies and scale up operations and manufacturing.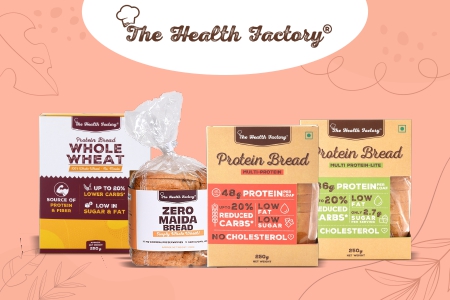 Mumbai, 13 August 2022: The Health Factory, a pioneering Mumbai-based brand that brought protein bread for the first time to India raised a 2 crores seed round funding from Venture Garage, Vikas Nahar — Founder, Happilo and other marquee angels.
Launched by Vinay Maheshwari, The Health Factory is a holistic F&B brand that combines nutrition, taste, science, and love in all its products. Vinay gained global exposure working across natural resources and pharma industries from a young age and understood the business know-how deeply. After being told not to eat bread too often for its unhealthy characteristics, Vinay set out on a quest to find healthier variants and redesign nutrition without having to change lifestyles.
Vinay partnered up with Jos Vast, an expert in leveraging baking and science and Mohit Sankhala to take care of manufacturing scale-up, quality control and assurance, and that is how The Health factory was born. The founders today have hands-on experience across all processes and are further working towards building a stellar brand that standardises bread, breaks stereotypes and becomes truly known as the bread-wallahs of the country.
"At The Health Factory, we have been working hard towards producing everyday consumer products that don't need changes in habits, but are extremely nutrient heavy, tasty, and good for you. With this seed funding round, we are grateful to see the investors' confidence in us and their belief in our aim as well.We will use the funds raised to scale and streamline our operations and manufacturing process, better our IT infrastructure, build out a talented team and ramp up our marketing efforts. We are excited to take this much-loved range of food products to other cities soon."

Said, Founder-Vinay Maheshwari
Today, The Health Factory produces a delicious range, including India's first protein bread available in Whole wheat, Multi-protein and Multi-protein Lite variants as well as Zero Maida bread. The breads have 6 different types and 300% more protein than any other breads found in the market, along with 20% lesser carbs, high-fibre, zero cholesterol and low sugar and fat. These breads suit and are healthy and safe to eat for all ages and people, right from a child to the old age— a feat no other bread brand can claim.
Commenting on the funding announcement, Vikas Nahar, Founder Happilo said, "The company has demonstrated excellent market fit and aligns perfectly with the vision to eat healthy. Am thrilled for Vinay, who is trying to disrupt bread consumption pattern in every home across India.
Their USP lies in manufacturing & with focus on producing a high-quality, daily consumption product with great nutritional benefits."
"Indian Millennial Consumers are actively making healthy food choices daily, and THF is providing exactly that by substituting high nutritional bread for our regular bread without sacrificing taste. This is a fantastic way to eat healthy bread without changing your eating habits or disrupting your lifestyle. We really love his punchline "Bread Badlo Aadat Nahi."

said- Vivek Kumar, CEO Venture Garage
The products are available on Swiggy, Instamart and Big Basket, as well as modern and general trade stores such as Nature's basket across Mumbai and some parts of Pune as of now. They even have a subscription D2C model that allows consumers to choose products and home delivery frequency and has seen extremely high retention rates.
---