Lendbox – Building India's Largest Peer to Peer Lending Marketplace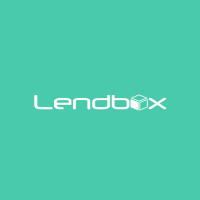 Key Highlights:
India's top 50 emerging companies by Nasscom
Among top 10 companies chosen at the IBM SmartCamp for Fintech
Key Current Metrics:
16,000+ transactions, INR 32 Crores+ amount lent, INR 80 Crores+ commitment by lenders, 18% month-on-month growth rate since inception, 1 Lakh+ registered users
Lendbox is next to Faircent (largest player in India) in terms of metrics.
USP:
Technology driven process that is human-less and paper-less
Open bidding system for transparency and fast closure
Unique risk assessment algorithm that has helped keep delinquency rate very low
Recovery assistance to lenders in case of default.
Interest rates as high as 36% for lenders and as low as 12% for borrowers
Smart recommendation engine for efficient portfolio management
Founders working closely with RBI to formulate guidelines for p2p fin-tech based lending and reduce regulatory risk.
---