Angel Investments in Corona Time
The next 1 year will see leaner and meaner startups AND what this means for Angel Investors...
As the environment goes through a hard re-boot; we haven't seen clearer skies in Delhi at least in the last decade; start-ups too will be forced to reboot. 2017-2018 which were boom years in startup funding had let to a lot of fat accumulation and "non-productive" spending, something which we saw in our startups who started spending more in the packaging and less in the core thinking more capital is just around the corner.
At Venture Garage we have seen all our funded startups receive calls from their existing investors calling to slash spending for the next 4-6 months, look at employee and geography rationalization, cut travel and work from home and to reevaluate all assumptions as capital may become scarce.

Calling this period, The Black Swan of 2020, Sequoia has advised its portfolio companies to "question every assumption" about their business and consider cutting jobs and spending.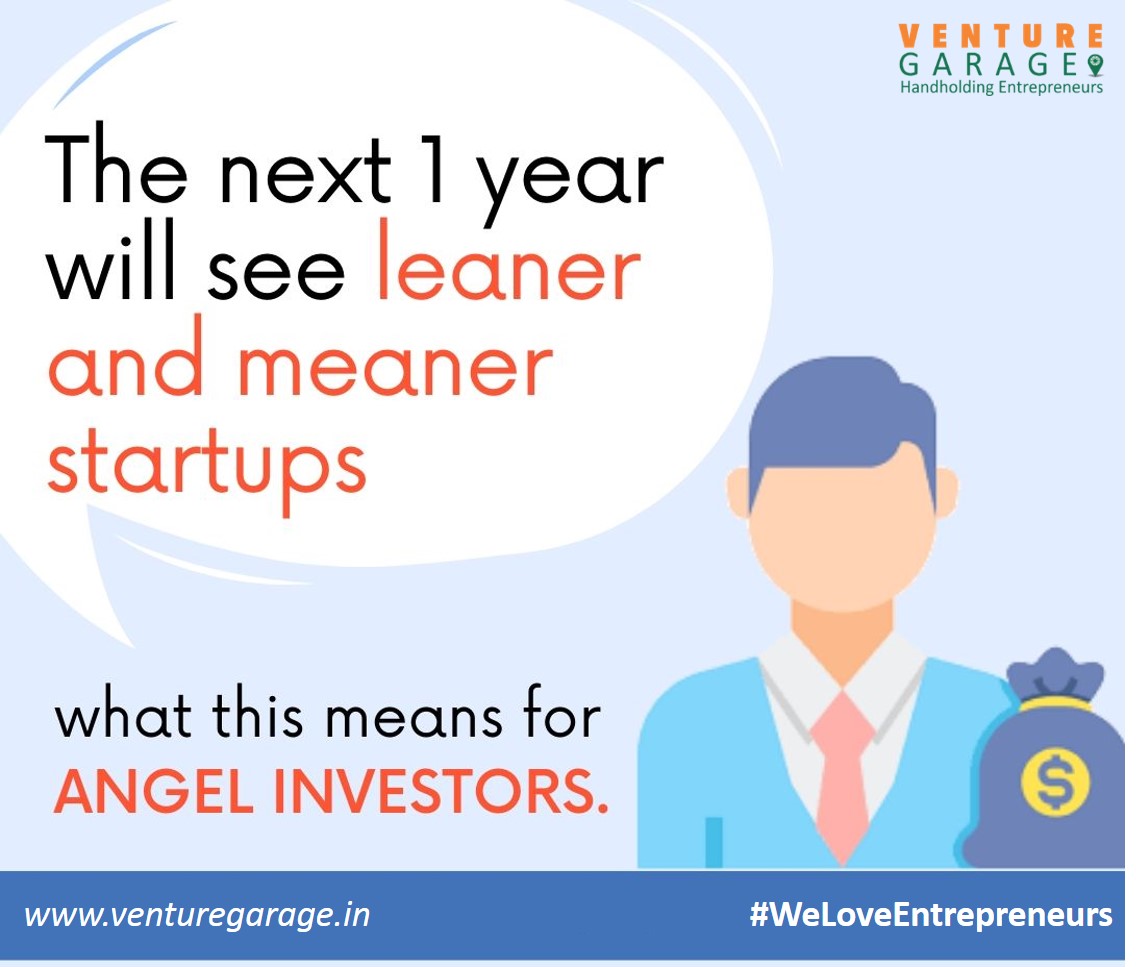 What is most noteworthy about their message is "to reduce costs and start generating profits as soon as possible." What this means is that
>> Startups will once again become lean and mean in their thinking
>> Will start respecting capital 10x more
>> Start doing what they were to do in the first place, operate out of garages figuratively speaking.
The bounce back: Recently pitchbook reported "China's VC industry bounces back after coronavirus-induced winter": Deal making in China is mounting a comeback following a slowdown prompted by the coronavirus outbreak. Chinese firms recorded 66 venture capital deals for the week ended March 28, 2020, the most of any week in 2020 and just below figures from the same time last year. It's a sign that the VC industry in the rest of the world could also mount a quick recovery from travel restrictions and other measures that have made investing more challenging."
What does this means for angel investors? Basis venture garage partners interactions with some leading investors, we feel this could be absolutely the right time for angels to support the startups they believe in esp. startups you believe will survive the next 6-9 months.

>> The capital bounce back could be a lot sooner than we anticipate
>> Startups may struggle and thus respect your angel capital humongously more
>> More respect for mentorship from angel investors who often have built successful businesses themselves
>> Could mean better equity
>> More focus on profitability
Startups out of this phase would have gone through a lot of fire and would be much more resilient, giving them that much more of a chance to attract VC capital over the next 1-year horizon.
It seems forgone that technology adoption would change the consumer adoptions profiles and thus impact startups across sectors, some sectors that could throw up new promise include fintech, online gaming, entertainment & media, online education, Healthtech, supply chain/logistics. A couple of our consumer internet startups have seen a drop of 80% in the cost of customer acquisition. Note that this is a lockdown where the internet has become the node for survival, solutions and a coping mechanism too.
Tell us what you think? Send us your comments at info@venturegarage.in
---
At Venture Garage we have our ears really close to the ground. We are using our learnings from our daily investor and startup founder interactions, early insight into what are VCs looking at and fund-raising trends, to keep the investor network at VGangels informed and ahead of the curve. Our goal at VGangels is to create value in startup portfolios of individual investors, akin to that created by a fund.
Venture garage works with startups in scaling (30K+ business connects) and fundraising (700+ active investors). VGangels supports startups in the early stages through 500+ angels. info@venturegarage.in.
---