Startup Expo (Presented by eDC IIT Delhi)
25/02/18@25/02/18

-

25/02/18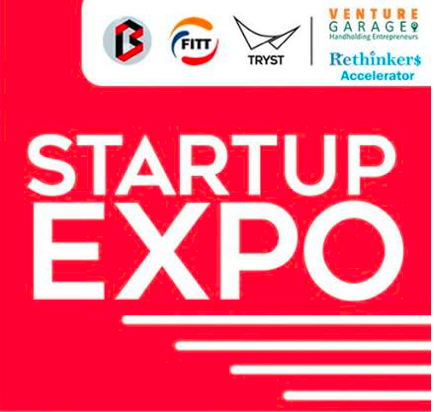 Venture Garage is proud to sponsor "Startup Expo", presented by eDC IIT Delhi , in association with the IIT Delhi Alumni Association and FITT IIT Delhi.
Startup Expo aims to provide a robust and efficacious platform bringing together the most innovative and disruptive startups, along with C-Level executives from some of the top corporations, government agencies, incubators, investors, HNIs, VC funds, banks, students & technology companies across the world. Inviting innovative product based startups to showcase their mettle to the top mentors and investors from India and abroad at BECON IIT Delhi.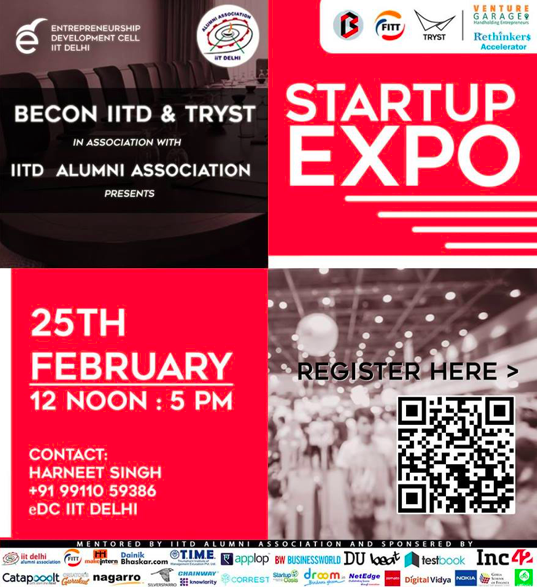 AGENDA  :
12:00 PM to 5:00 PM: Startup Showcase
2:00 PM to 3:00 PM:  Round Table Conference with Investors
About Venture Garage
We Love Entrepreneurs. At Venture Garage we strive to enable and equip the entrepreneurship ecosystem in India by providing startups with access to market, capital, technology, advisory & government support. We manage a strong network of 150,000+ people working as entrepreneurs, CXOs and decision makers of large organizations.