GAME OF INVESTMENT
14/04/18@14/04/18

-

14/04/18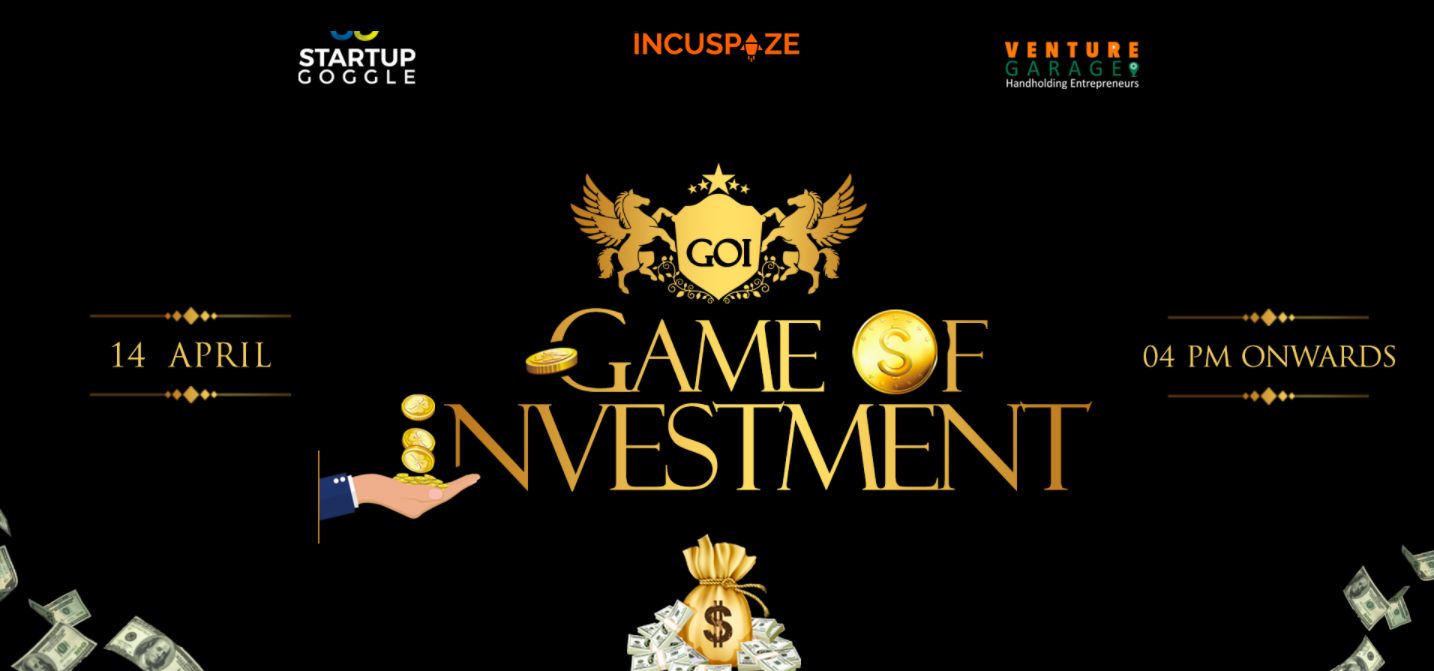 WHY GAME OF INVESTMENT?
Usually, startup networking events are all about one broad topic. Say, a presentation on how to expand digital footprints or how fintech has evolved over the years. Most people are either not interested in the topic or know too much about it. Thus, this part of the event is absolutely mundane. Let's erase this. Instead of yawning in the presentations, let's utilise the time to make connections in a really experiential way.
WHAT IS IN GAME OF INVESTMENT?
In real life where it takes months and years to get the Startup experience, this can happen to you in just one day. A unique startup pitch contest where you earn your spot and time with the investors to pitch your idea instead of your vague chance to have a word with them in those so-called networking events.
OUR GOALS FROM GAME OF INVESTMENT
Through a series of fun games and bidding session, we're sure that you will not only have a lot of fun at the event but, also make genuine connections and friendships.