Family Office Submit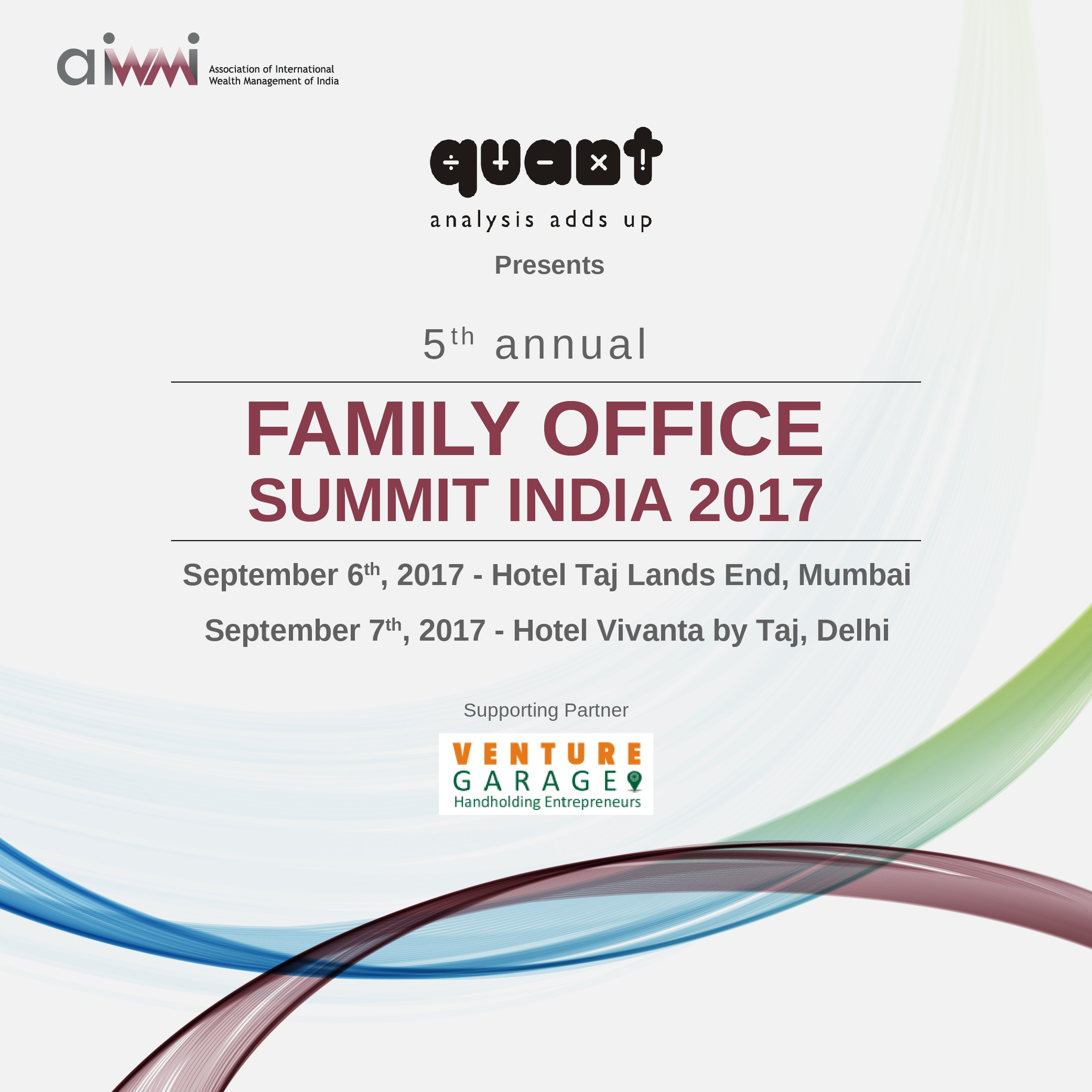 AIWMI is delighted to announce the 5th annual Family Office Summit India (FOSI17) on September 6 , 2017 in Mumbai and September 8 in Delhi.
With over 400 Ultra and High Net-Worth Individuals and Family Office Executives every year, the Family Office Summit India is the country's largest wealth management & family office event held annually in Mumbai. This prestigious conference provides an annual meeting place for the Indian High Net-Worth Families, Single Family Offices , Private Investors and Thought Leaders. The conference's continuing success since its inception testifies to the coming-of- age of Indian family office community and the need for an effective cross-learning and networking forum.
​Who Should Attend:
Founders, Partners, CEO, MDs, Portfolio Manager, Head of Investment firms, Principals, CIO, Lawyers, Family Members