Borderline Book Launch
10/10/17@10/10/17

-

10/10/17

Free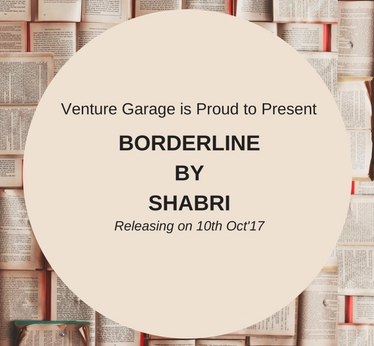 Venture Garage presents "Borderline Book Launch", by author Shabri Prasad Singh, a young budding entrepreneur. Mental illness is always a stigma in our society. With this true-life narrative turned fictional, delve into the life and thoughts of Amrita Srivastava.
Harbouring an almost devotional love for her father, and unable to cope with the legal separation of her parents, this is the account of how she is subsequently diagnosed with Borderline Personality Disorder and the powerful story of how she eventually overcomes her demons.
Calibrating itself to the turning of the mind's endlessly churning machinery, this novel gives one the rare opportunity to see it at work. Life-affirming and inspiring, this is at the same time a journey that navigates through the loneliness, heartbreak, and intensity of Amrita's approach to life.
Intimate, forceful and raw, Borderline is the catharsis we all need.
This Event will be good mix of industry experts, like-minded readers, celebrities etc
​​
Who Should Attend: Doctors, Readers, Pschyology Experts. Strictly by Invite