Empresario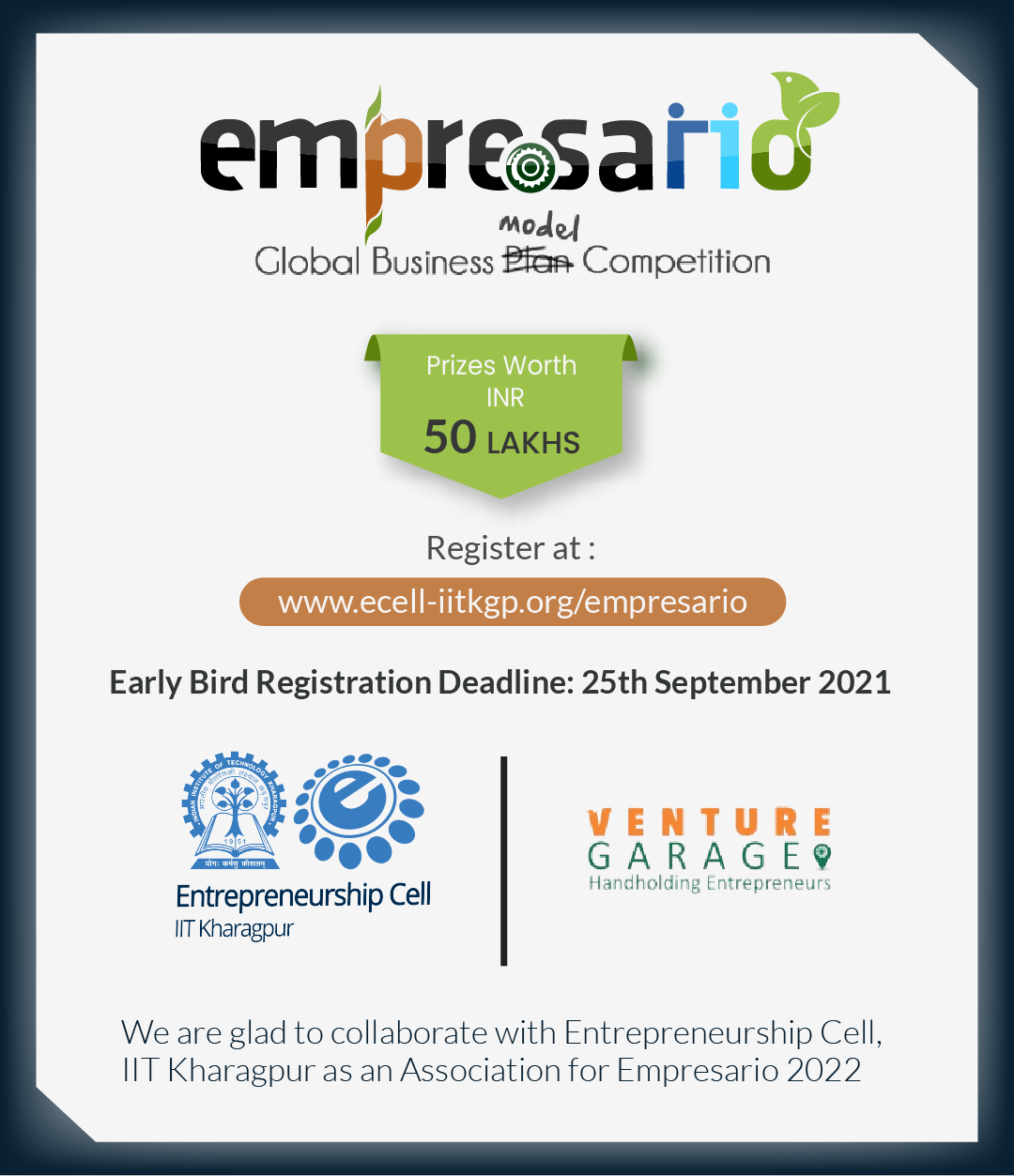 Venture Garage is inviting you to Empresario 2021 by Entrepreneurship Cell, IIT Kharagpur . Empresario is its annual business model competition Empresario 2021, with magnificent prize money worth INR 50 Lakh! Already successful in bolstering the journeys of so many startup participants, it has become a trusted success checkpoint over the years.
Empresario'22 provides a platform for students to get excellent professional mentorship from our experienced, varied, and distinguished mentor pool, and to showcase their ideas in front of Venture Capitalists, Angel Investors, and Industry Leaders.
It is time to gear up for that crucial stage of your entrepreneurial journey, your business model validation.
Last date for Early Bird Registration: 25th September 2021