Zenik Learning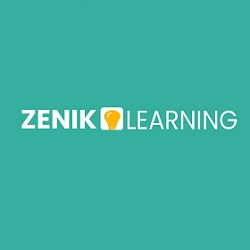 Zenik Learning is a structured platform to equip students with FUTURE-SKILLS and prepare them for the real world. We have differentiated school engagement programs to scale at the lowest market CAC of INR 10/-

-> Schools are an overly complex system. We gained insights and expertise to work with schools with our previous venture where we worked with 50000+ students.
-> Strong focus on student learning and impact. Experience and passion of our curriculum and content delivery team is reflected in the feedback of students.
-> B2B2C model for rapid scaling with low cost to acquire customers.
OPPORTUNITY:
Schools are failing to prepare students for the real world. Students need to be prepared for jobs that have not yet been created, for technologies that have not yet been invented, to solve problems that have not yet been anticipated. To navigate through such uncertainty, students will need to develop curiosity, imagination, resilience, and self-regulation. The available market size is 500 million+ school students across 30 countries where 4G penetration is more than 75%.
TEAM:
CEO: B.Tech, NIT Jaipur (2001), MBA, XIMB, Executive Program (2005). 18+ years in strategy, products and operations Worked with Airtel, Reliance, Telenor and Aircel.
CTO: B.Tech. 11+ years in technology research & development, cloud computing etc. Worked with Huawei, 3CLogic, Tulip.
CSMO: MBA, B.Tech. 18+ years in sales and marketing. Worked with Emerson, KONE.

---
write to vk@venturegarage.in to invest in this startup
---
---