Vaccineonwheels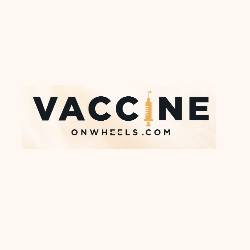 We are a One-stop doctor based mobile vaccination clinic; we create hospital-like sterile setups near communities to provide vaccination services. We are an agile setup of taking vaccination facility near to communities, reduces costs, provides higher convenience while ensuring access to all economic strata..

We earn from vaccine margin and outsourcing of our mobile vaccination services to governments, corporates, NGO, CSR partners and individual customers under B2C. VaccineOnWheels enjoys first mover's advantage among all mobile vaccination service providers as we are India's 1st doctor based mobile vaccination clinic equipped to handle Adverse Event Following Immunization (AEFI) outside of hospital.
.
OPPORTUNITY:
Brick-and-mortar clinics/hospital lacks accessibility within urban & rural India. Covid Vaccination Centers located in hospitals are overcrowded with covid cases, increasing risk and fear of spreading covid infection. Private hospitals / clinics do not have readiness & experience of mobile vaccination to serve corporate employees, gated communities, and underprivileged communities.
We target across segments B2G, B2B, B2C
TEAM:
Founder & CEO: 12+ years of experience in Leadership and People Management skills from previous venture aided by his experience of Business Development, Channel Sales, and Strategic Planning from his corporate stint at an auto major. Business partner – VTech Solution. 6+ years with Maruti Suzuki. MBA- IBS Hyderabad, Research Fellow from IIT Hyderabad.
COO: 14+ years of diverse experience in Project Management, Operations & Supply Chain Management, Customer Service, Quality Delivery of Product / Service while working for his startups and at IT corporates. Ex-Cygnet Infotech. Founder Kundan organics. Casting networks. BTech in IT.

---
write to vk@venturegarage.in to invest in this startup
---
---