Sugarwatchers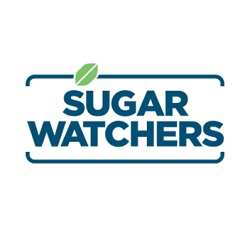 Founded by a team of Ex-market head Dabur, Ex-Head Leo Burnett, and 2 ISB Grads, we are a BRAND of Healthy & Tasty low GI foods that can be consumed throughout the day. Our Current offering  includes Staples and Millets Taking GI down by 21-55%.
Staples: Rice, 7-grain aata, Poha, Gluten-free aata, Almond flour mix.
Millets: Dosa, Idli, Khichdi, Bese Bele Bhat, Vermecilli, Noodles.

Our products offer 33% Less chance of developing diabetes and are proven to provide better sugar control in just 4 weeks. We are
1. 100% Natural. Tastes the same as regular staples
2. Special variety & proprietary recipes.Rice process PATENT PENDING.
3. Clinically tested product, backed by extremely positive pantry test response.
4. Expert Recommended: Approvals/ tie-ups with multiple nutritionists.
5. Mass Premium Pricing for easy adoption by whole family
OPPORTUNITY
Consumption of Sugar in diets worldwide, including staples, is a grave cause for concern. What is stunning is that 67% of the Glycemic load in our Indian Diets is because of Indian Staples (rice & atta) and not junk food. With an estimated 38% of people opting for dietary changes, primarily to control their Sugar Intake, there is a multi-billion-dollar opportunity in Low GI regular foods not only for Diabetics but for regulating the Sugar content in normal diets.
TEAM:
CO-FOUNDER & CEO: 30+ years' experience in FMCG, Pharma and FS. COO of Desai Foods – Mother's Recipe, CMO – Kotak Life. Head of Marketing – Dabur Foods.
CO-FOUNDER & CSO: MBA from ISB. Previously Strategy & BD head at Mahavir steel Ind. and as analyst at Citi Group.
CO-FOUNDER & CMO: MBA from ISB. Previously Head – Online Sales & Operations at Syaaks Boutique and Analyst at UBS.
CO-FOUNDER & CFO : Former member of the Global Leadership Council of Leo Burnett Worldwide and Chairman, Indian Subcontinent arm of the Publicis Groupe.
---
write to vk@venturegarage.in to invest in this startup
---