Strutt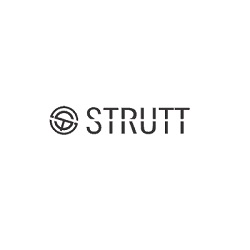 Strutt is the purveyor of the finest quality travel bags and accessories under one brand thus becoming the first-ever one-stop solution, defining a complete travel story.  Our designs define the spirit of 'convenient and carefree' travel.

The future is to build STRUTT as the first 'One Stop Shop' for all packing needs and travel gear for the millennial traveller.
–> We believe vintage can be modern, classic can be edgy, minimal can still pop a color and eco-friendly is fashionable.
–> Innovative designs for the millennial: It is all about the right compartmentalization.
–> Affordable price with uncompromising quality
OPPORTUNITY:
In the 21,000 Cr domestic luggage market, the modern traveller struggles across unorganized channels/ platforms for his packing needs. There are only 3 legacy brand options that have an extremely limited range, are expensive and bulky, and have not been able to break away from their legacy designs for the last 30 years: hence the same audience resorts to the available unbranded cheaper options.
TEAM:
Co- Founder: ISB batch of 2008. Sold first startup after 8 years for $2m; lifetime royalties. Extensive experience in operations and retail. Co-founder Entract consulting. Founder Shrubs. Co-Founder shop to surprise. Partner at Carbon Media.
Co- Founder: 16+ years. Serial entrepreneur since 2006. Generated $4m rev within 3 months for clients. Expertise in online and offline marketing branding and customer acquisition. Founder Darpan Communications. Co-Founder shop to surprise. Director at Carbon Media. Sales Partner at Benchmark.

The executive team has a background of individuals from FDDI and procurement backgrounds, together with over 30 years of experience in retail and B2B.
---
write to vk@venturegarage.in to invest in this startup
---
---