Springlake Mart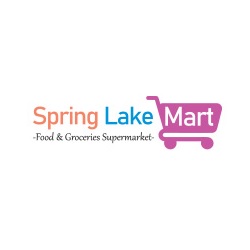 We are a retail technology venture focussing on transforming Grocery Stores & Supermarkets through a common technology platform and supply chain.
Our aim is to perfect 'Retail as a Service' (RaaS) model which is asset light and information centric. With RaaS, we aim to take organised retail (Food & Grocery) to even Tier 2 & 3 towns with our asset-light business model.
We use technology extensively to enhance in-store shopping experience while aiming to move a large part of the business to 'home delivery' for improving ROI on investment/ space..
OPPORTUNITY:
Kirana stores suffer from multiple challenges, that our solution addresses Limited Number of SKUs, Haphazard Display of Products, Product & Inventory Management, Poor Fulfilment Rates, Expiry of Products, Manual or Basic Billing System, Too Many Suppliers, Lack of Resources for Technology & Management, Unstable Delivery Management System, Losing High Value Customers to E-Commerce & Hyperlocal players
TEAM:
Founder & CEO: IIMA Alumnus with diverse entrepreneurial experience. Sets the strategy & oversee marketing efforts. Ex MD Compark group; work in e-governance and online education. Ex – ICICI. Chief mentor at Imaginate ventures supporting start-ups. Founding member Diksha Foundation.
Operations:  Over 20 years of business experience with a passion for FMCG Industry & product development. Looks after Production & Warehousing Operations.
Alliances: IIMA Alumnus, has over 18 years of work experience as Technology & Growth Marketer with B2B and B2C companies / Startups.
Strategist: Expert Financial acumen combined with diverse startup mentoring experience. Board Advisor & mentor for the venture.

---
write to vk@venturegarage.in to invest in this startup
---