Satvacart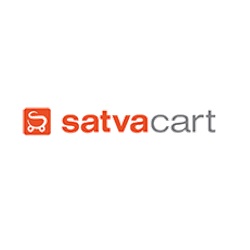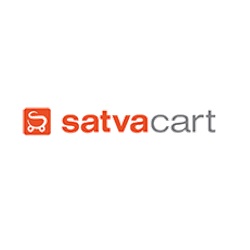 30-MINUTE GROCERY DELIVERY. We adapt Domino's to the Kirana business to make this a global retail chain.
We have optimised the business model by learning through the Kirana and the local fruits and vegetables businesses. As a result, we are the only player that has proven cash generation in the industry.
Sectors: CONSUMER BRAND, FMCG, F&B
USPs:
-> Fruits & vegetables delivered within 10 hours of harvest ensures nobody can match our quality of fruits and veggies
-> A 30-minute-long delivery slot every 30 minutes ensures the customer gets delivery whenever s/he wants.
-> Earliest delivery at 6AM for orders placed till 5:30AM
-> Patent pending innovations on dynamic pricing and retail data analytics (like Google AdWords but for FMCG) that will help us scale FAST.

OPPORTUNITY:
Reliability in getting fruits & vegetables, Dairy and other grocery products home delivered as a one stop shop. Kirana stores occupy 92% of the market worldwide and generate cash. They are unable to scale up.
TEAM:
CEO: MBA – Finance from Queen's Smith School of Business, Canada & B.Tech Computer Science – IIT BHU. 15+ years in retail, Ecommerce, strategy consulting, algorithmic trading and operating systems design and development. Scaled up UIDAI Adhaar, set up eCourts – a project to automate all courts in India. Did USD 20M cost reduction for HCL Tech, did similar projects for Tech Mahindra and Infosys. Led Market Entry Strategy for a billion-dollar Japanese conglomerate successfully, did market entry strategy for Cleartrip for expansion into Middle East, making it one of the largest players in the area.
CTO: Over 13 years' experience in design and development of highly mission critical web applications for leaders in the finance industry – Citigroup, Fidelity International, Oracle etc. B. Tech – CSE – KNMIET.
CATEGORY MANAGEMENT: Category Manager with 14 years' experience in handling Sales and Purchase of all food and non-food categories with Nature's Basket, Foodhall, Food Bazaar & Big Bazaar. Learnt intricacies of category management first-hand during the growth of DMart in Mumbai as a competitor.
GENERAL MANAGER- FINANCE: CA with 19 years' experience in Finance Controller role at multiple organisations.
---
write to vk@venturegarage.in to invest in this startup
---