poplink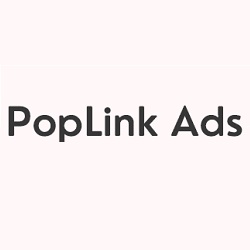 Our premise is to create beautiful ad experiences without having to compromise on quality or revenues. Our SAAS solution shows highly contextual ads that do not or minimally hurt the user experience while making sure they turn a profit.
We make ads Contextual, Engaging, Safe- Privacy.
-> Our ML algorithms scrape through millions and millions of webpages to build segmented context maps, most valuable keywords/phrases based on: Intent, Sentiment, and Relevance.
-> Advertisers can then run campaigns using those segmented maps and optimize for higher conversions.
-> We don't really have to track the user, so we don't need any third-party cookies. Our algorithm is solely based on the context of content.
OPPORTUNITY:
Over 70% of internet audiences do not like current advertising experiences, which is hurting the revenues of publishers. More than $100 billion was lost due to bad advertising experiences during the last decade. This is atleast a $50 billion market. There are over 5000 publishers who are perfect for this product.
The technology: NLP + AI context mapping tech, with in-text ad formats. 3 Simple Steps.
-> Publishers sign up with our product.
-> Our tool maps contexts the webpages based on our AI/ML algorithms.
-> Advertisers utilize contexts to run ads on the websites and can track performance.
TEAM:
Founder & CEO: Varied experience across Product Vision, Sales, and Marketing. Btech Manipal. Ex-product Manager Avalon Labs.
CTO: A computer engineer by trade with hands on experience in Product Development, Product Architecture. Btech.

---
write to vk@venturegarage.in to invest in this startup
---