Moonshine Mead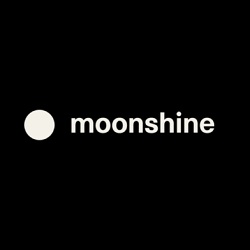 We have re-introduced the world to the world's oldest alcohol, mead (Mead is an alcoholic beverage created by fermenting honey with water) but by packaging it in a younger avatar (330ml), carbonation and bold Indian flavours.

Since we are the first licensee in the continent, we have set up our own production setup. Having our own setup has allowed us to reduce our fixed cost by optimised procurement practices, improved efficiencies and maintain the IP on the formulation.
OPPORTUNITY:
There is gap in the global RTD market with premium, well-made alcohol, which is bold, nostalgic, and fun; and appeals to an increasing health-conscious nation by keeping it 100% gluten free, no artificial flavours and aromas. We target the premium beer drinker (Bira, While Owl, KF Ultra, KF, Bud, Corona and Hoegaarden etc.)  and the RTD drinker (Bacardi Breezer).
USPs:
Having the technical know-how of making meads at possibly the shortest time, using all-natural ingredients. All flavour R&D is done in-house and has been built into the fabric of our culture. Our beverage has a long expiry and does not need a cold chain.

TEAM:
Co- Founder: Mech. Engg. National Institute of Engineering, Mysore. MBA ISB Hyderabad. 15+ years. Abbott Healthcare, McKinsey, and Co (India, China, and SE Asia), Feedback Ventures, L&T. Handles Sales, finance, and investor relations.
Co- Founder: Mech. Engg. Pune University. 15+ years in core manufacturing. Trained beekeeper from the Central Bee Research and Training Institute. During the 2.5 years of waiting for laws to be changed and licenses to be secured, he travelled to the US to intern with multiple meaderies to improve his mead making skills. Handles Production, operations, and Govt. liaising.
Sales Head: MBA Pune University. 12+ years alcobev. Worked in sales at Fosters, ABinBev, Carlsberg. Last role was sales head rest of Maharashtra for Paul John distilleries. He has been part of the launch of iconic brands like Fosters and Peroni.
---
write to vk@venturegarage.in to invest in this startup
---
---