mCards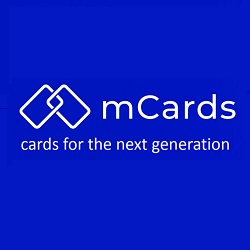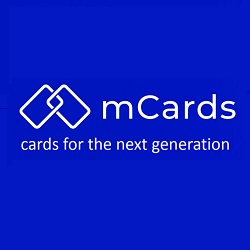 mCards are personalized payment cards that remove all the limitations of traditional debit and credit cards, while adding unlimited features, benefits, services, and security for the cardholder.
We are a US based Company
Sector: FINTECH
---
–> mCards were designed by leading experts in the payment industry to create a new gold standard for payment cards and to eventually replace traditional debit and credit card technology that has been in existence for over 50 years.
–> Unlike traditional cards, mCards can be easily issued by any organization, group, association, or business. mCards are fully customizable, have limitless features, link to (m)any account(s) and are instantly issued through a simple online interface or mobile application. mCards work with all mobile wallets. mcards connect to Bank account(s), Credit facilities, Rewards account(s), Investing account(s), Crypto account(s), Promotional account(s), Corporate account(s) and more…
INDUSTRIES WE DISRUPT:
Card Issuing, Card Processing, Fintech Services, Banking Services, Crypto, Rewards & Loyalty, Financial Data & Analysis.
TEAM:
Bootstrapped by founders who have invested in the business. The team has years of experience in developing, designing, and implementing multi-million-dollar card and payment programs for Banks and Rewards companies around the world.
CEO: Payment's technology pioneer and thought leader who has worked extensively with Mastercard, Yahoo and other fortune 500 enterprises..
TECH LEAD: 15 years of payments and fintech experience, Fiona is the chief architect and driver behind the mCard technology and platform.
REVENUE LEAD: A serial entrepreneur with over 15 years of business development and partnerships experience.
FINANCE: A CFA charter holder, former EY financial Analyst and a wizard in developing advanced BI, Analytics and Financial Modelling systems.


---
write to vk@venturegarage.in to invest in this startup or fill the details below
---