Marca Disati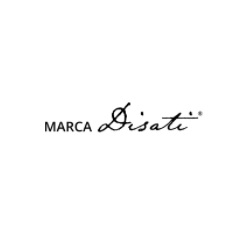 We are a Growing Fast Fashion D2C Apparel Brand. Our Value proposition: Focus on pain points for white space categories, offer superior, sustainable, and affordable fashion, continuous Fabric/Product Development to always have product differentiator amongst competition, add new products like innerwear, athleisure for each category, making it one stop destination for our target segments
1. Elite Athletes : Hydration, Energy, Protein
2. Weekend Warriors (Fitness Enthusiasts) : Muscle & Bone Health, Recovery, Sleep, Digestion, Inflammation
3. Motivated Strugglers: Anti Chafing, Blisters & Rashes, Sunscreens, Recovery Balms, Pain Relief, Hair & Scalp health, Skin health : acne, pigmentation & dark spots
KEY HIGHLIGHTS Driving differentiation and positioning
>> D2C 1st model with own website & warehousing.
>> Original & Exclusive Designs and products.
>> 30% economical compared to competition.
>> Focus on niche categories like Plus size & teens
>> Working on sustainable fabric (Recycled Pet, Recycled Cotton, Hemp & others). We will be 1st national brand in mid-price segment to offer sustainable fabric in its product line in India.
TEAM:
CO-FOUNDER & CEO: Fashion & Retail Pro. 20 Years of experience in Production, Product Development, Retail. Max Retail (Lifestyle International), Ambattur Clothing. NIFT (Garment Manufacturing). IIM-C (Retail Management). AGM (Women's Wear)
CO-FOUNDER & DESIGN DIRECTOR: Design & Textile Pro. 20 Years of experience in Design, Product Development, and Sales. Himatsingka Seide – Head of Sales. NIFT (Textile Design), Lady Irwin Delhi. Handles Product Development.
---
write to vk@venturegarage.in to invest in this startup
---