Locoff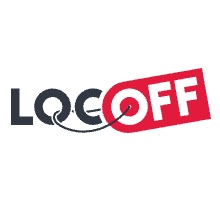 LOCOFF offers a user-friendly SaaS based mobile app, which will bring offline retailers back on a spotlight. Through our platform retailers can be part of this evolving digital world wherein retailers can CREATE THEIR ONLINE STORE; DISPLAY OFFERINGS; CONNECT WITH THEIR CUSTOMERS DIRECTLY. And all of this at 0% Commission.

Our focus is Digital Visibility + Latest Offers = Better Chances of Sales
COMPETITIVELY
LOCOFF is filling all the GAPS left behind by various players. Helping retailers to increase Sales, Profit and Brand Equity by providing them a retailer driven platform to create online presence without being on e-commerce and with help of LOCOFF Digital mall bringing them on an aggregator platform and making them searchable.
TEAM:
FOUNDER & CEO: Alumni of XLRI J and IIM-A. 17+ years of experience in IT and Management with Wipro, CLSA India. Last 8 years running an IT Consulting Firm and has been part of 3 startups before. Bachelor's Degree in science from Mumbai University.
OPERATIONS & SALES HEAD: Alumni of XLRI J. 18+ years Sales. Worked for Groupon, Eatigo India,Marriots. 12 Years' experience in Startup. Bachelor's Degree in economics.
BRANDING & MARKETING: 15+ years in Branding & Marketing. Worked for clients like Unilever, Johnson & Johnson, PepsiCo, Abbott. Specializing in Employer Branding & Change Management.
---
write to vk@venturegarage.in to invest in this startup
---