Kattabori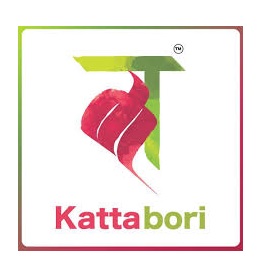 KATTABORI is envisaged as a brand with a range of organic products designed with Ayurveda rich ingredients, centred around "haldi" to help customers address basic lifestyle problems.

Haldivita (our flagship product), is a "turmeric" based additive, which currently finds usage as a milk additive for children, and an additive to regularly consumer food e.g. added to the vegetable or dal we are cooking.

Haldivita is grown in the Uttarakhand region and carefully curated with authentic recipes and organic processes. Consciously picked at a certain time of the day when the ingredient is most potent, Haldivita is enriched with antioxidants, anti-Inflammatory, and phyto-nutrients with high purity.

Benefits of Haldivita
>> We grow a special type of turmeric called Suvarna, for Haldivita, in the hills near Badrinath, Himalayas. This is a high yielding type released by IISR, Calicut. It has high curcumin content of 8.7% (rare). This makes Haldivita a Unique Health Supplement.

Antioxidant-Curcumin is a potent antioxidant that can neutralise free radicals due to its chemical structure.

Anti-Inflammation – Curcumin is strongly anti-inflammatory. In fact, it's so powerful that it matches the effectiveness of some anti-inflammatory drugs, without the side effects.

Turmeric Can Help Prevent (And Perhaps Even Treat) Cancer – Curcumin leads to several changes on the molecular level that may help prevent and perhaps even treat cancer.

Helps against Heart diseases – Curcumin has beneficial effects on several factors known to play a role in heart disease.

Fights Depression & Boosts Brain Health– Curcumin boosts levels of the brain hormone BDNF, which increases the growth of new neurons and fights various degenerative processes in your brain.
Team
Co-founder: Finance professional with 13 + years of global experience and a serial Entrepreneur with experience of 33+years. Worked with companies to formulate Global market strategy and provide market access support, international investor connects and legal help to establish and run the business. He has specifically worked in the areas of strategy & Implementation plan for companies in the domains of Banking & Finance, ECommerce, IoT, Agritech, and an Energy Management company in Dubai. He heads the operations & finance aspect of the business and also adds to the sales (Delhi & Jaipur) given that the team is small today.

Co-founder: Sold his first company – a car-dealership platform with traffic of 1000 new visitors every month and 200 active dealership members and revenue run rate of INR 10 lakhs per month. Partnered with Jaarvis Accelerator and Dubai based angel investors to build a product for recruitment. "Pahadi" by creed and at heart, he always wanted to setup a venture that could bring Ayurveda from the hills to the society. He oversees the sourcing and production locally in Uttarakhand and also the sales for the region.
---