Jeevam Health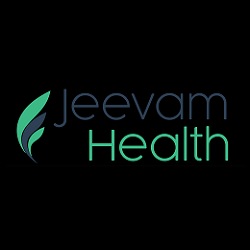 Jeevam Health is Y-Combinator funded digital holistic care startup for 80M autoimmune patients in India suffering from Thyroid, Psoriasis, Arthritis, IBS, Chron's, etc.
Jeevam's outcome based treatment is a combination of bioavailable supplements, food, lifestyle & medication, to address the underlying cause. The treatment protocol is prescribed by doctors which are created after analyzing 100s of biomarkers and symptoms. Trained coaches and care managers are assigned to patients for assistance on treatment implementation. 9-12 months of treatment implementation eliminates the symptoms and reduces the dependency on medication.
Sectors: HEALTHTECH
OPPORTUNITY:
80M autoimmune patients. For 25% of these patients only medicine approach is not working at all & they are in need of a holistic treatment approach. Per patient, avg spend is $500 and only in India, it is a $10Bil market opportunity. We are entering the market with a focus on thyroid conditions. In India, there are 42M thyroid patients. Gradually we will expand into Psoriasis (Skin Condition), IBS/IBD (Gut Issues), Arthritis.
TEAM:
We are 3 co-founders and 15 members team full time.
COFOUNDER & CEO: IIT Roorkee – 2015 graduate
COFOUNDER & CTO: IIT Roorkee – 2015 graduate

---
write to vk@venturegarage.in to invest in this startup
---