Fitspire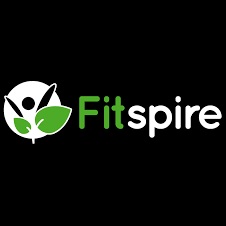 We aim to be India's Leading Vegan & Vegetarian Health Wellness Co.; essentially a vegan family health brand.

FITSPIRE brings essential nutrients closer by providing consumers with the most innovative, ultra-pure, high quality Vegan products using a holistic approach to nutrition and fueling. We deliver,
>> 100% Cruelty free & Vegan Accredited. Imported over Indian Best Quality Supplements developed by 100% vegan raw material (Qualitative Products)
>> Chemical and steroids free UNIQUE formulae driven by innovation and validation. Dedicated team at Manufacturing Units for deep R&D on products.
>> Better tasting plant-based products –used advance technology such as microencapsulation, polymer coating, innovative flavour solution
>> Focused on delivering authentic health & wellness products for entire family (Vegan Family Health Brand)
OPPORTUNITY:
Strong Trends Driving Demand for Vegan & Vegetarian Health Supplements due to Changing Lifestyle. Huge and escalating nutritional Gap in India occurring through current lifestyle changes where almost 1 in 3 Indians are suffering from a lifestyle disease – High Cholesterol, Obesity, Hormonal Misbalance, Sleep Disorders, Cervical, infertility, Diabetic etc. Influencers, celebs, corporate stalwarts & athletes have started adopting and promoting Veganism.
TEAM:
Co-Founder & CEO: IIM Lucknow alumnus. Strategic Development & Organizational Growth. 17+ years in successful stints with multinationals like Max Life, Bajaj Allianz & StanChart Bank. Experience in international business development, travelled across globe. Awardee of Global Visionary Award 2020 & Haryana Garima Award 2019.
Co-Founder & COO: Head Operations. Corporate Exposure of setting large Distribution for Religare & HDFC. Six Sigma Green Belt & Black Belt Certified. Managed Renewal books of 6000+cr for Max & Axis Bank. Founder India 2020.
Co-Founder & CFO: Head Finance. !5+ years Corporate Work Experience with Citibank, HSBC, ICICI. MBA (Finance) & MSC Delhi University. Prime Minister Awardee 2002. Women of Excellence award 2020.


---
write to vk@venturegarage.in to invest in this startup
---