FirstU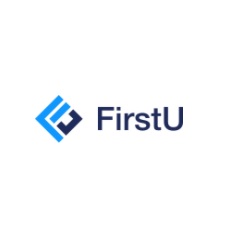 FirstU is a super app that is aggregating all the vehicle owners onto one single platform through a highly frequent transaction behaviour to become the largest discovery and transaction platform for all their vehicle-related purchases.

Drawing Parallel: – Combination of Cred + Paytm. With FirstU a vehicle owner will be able to get the cheapest fuel in the country, earn assured rewards and cover all their vehicle related needs under one app with absolute transparency from pricing to live servicing video.
OPPORTUNITY:
India is set to be the third largest automobile market in the world by 2025, with Indian car and bike owners spend a whopping 153 billion USD on fuel and services annually. Average car owner spends 5-10% of his annual salary on vehicle annually, works with at least 5 different service providers and often gets taken for a ride leading to low trust between vehicle owners and service providers.
TEAM:
Co- Founder & CEO: An aerospace engineer turned product person turned entrepreneur. Recognition from former president of India.
Co- Founder & COO: An operations expert, an early team member of Flipkart, headed operations and scaled from 10,000 orders a day to a million orders a day.
Head of Operations: Ex-flipkart operations expert with great tenacity
Head of Supply: Industry veteran with 20+ years of experience
Head of Technology: Tech expert with 13 years of experience, speaker at google events, Initial product guy for a bunch of startups, large corporates and Organizations.
---
write to vk@venturegarage.in to invest in this startup
---