Edlantic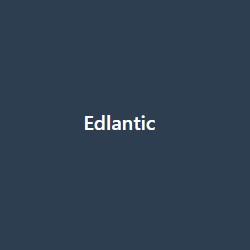 Edlantic is an AI-powered school management and learning platform. We enable affordable access to technology infrastructure for schools and aim to synchronise a student's in-school and after-school learning experience
Offerings
>> Enterprise SaaS platform
>> Live-classes Marketplace
OPPORTUNITY:
We are leveraging technology and data to create a strong platform to address bottlenecks in the current system.
>> Lack of engaging digital channels to remain connected with school.
>> Boom in e-learning resources has not translated into variety of choices, Parents struggle to find cost-effective content delivered to meet specific needs.
>> After-school learning invariably unsynchronised with in-school activities
TEAM:
Co- Founder: B.Tech IIT Delhi. Looks after Product & Sales
Co- Founder & CTO:  Computer Science, IIT Delhi. ex-Software Engineer at Schlumberger, Microsoft. Looks after Engineering.
Co- Founder & COO: B.Tech & M.Tech, IIT Delhi. Ex- Associate Manager at Procter & Gamble. Looks after Operations.

---
write to vk@venturegarage.in to invest in this startup
---