DanderaElectric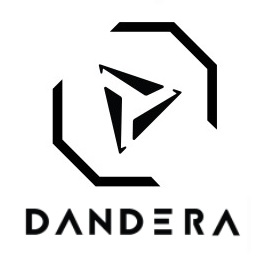 We are a Designer & manufacturer of Electronic Vehicles with proven, proprietary technology developing unique electric mobility solutions to transform logistics & last mile deliveries. A strong Focus on R&D; our vehicle slots right between 3W and 4W segments.
Our product innovation includes
>> A vibrant & groundbreaking product design: Single, Secured Closed Cabin Space, Solid Monocoque Structure, Wrap Around Windshield, Enhanced Aerodynamics, Wide Tailgate, Lower Loading Deck, LED & Projectors.
>> Enhanced Driver Ergonomics, Powerful Motor, No Tilt Risk, 14Kw Li-ion Waterproof & IP67 Batteries, advanced vehicle safety, independent suspension.
>> Patentable Proprietary Battery Pack: is built for Indian use conditions and allows best in class market range of 150 Kms.
>> New generation vehicle with a digital ecosystem: AI & IOT features enhances the user interface & utility.
OPPORTUNITY:
There has been little or no advancement in 3W for 70 years. We aim to change that, making them more efficient, easier to own and leading to better ROI for owners while reducing their carbon footprint.
TEAM:
Founder & CTO: 16+ years in automotive companies and ex-founder 2 automotive startups. Automotive Design Coventry Univ. Ex-CEO torque: A First of Its Kind Automotive Design and Modification Studio. EX Co-founder NINE LIVES dealing in Food Trucks, Refrigerated Vans, Luxury Automotive Interiors also doing vehicular concepts and show cars. Founder Ion Ohms, Dealing in Lithium Phosphate batteries for EV transport and energy solutions along with robust R&D solutions for vehicle development and production.
Co- Founder & COO:  Honors degree in Commerce on a full scholarship. Successfully turned his family business around as one of the leading names in the industry. Worked in manufacturing, marketing, and distribution pan India.

---
write to vk@venturegarage.in to invest in this startup
---