Bwow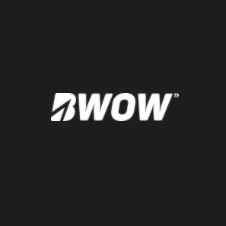 Enabling Fitness Professionals & Businesses to go D2C. We are a social commerce platform for health and wellness where "fitness beginners and enthusiasts" can CONNECT, TRAIN AND SHOP.
Social community of fitness: We are building a community of fitness, connecting professionals to users to gain knowledge and build motivation by being around like-minded people.
Affordable services from verified experts: User can start his/her fitness journey from the beginner level and be guided throughout the journey via online training services.
Authentic products direct from brands: Connect brands with users for purchasing nutritional products that are authentic & shipped directly by the brands at affordable prices.
OPPORTUNITY:

Highly scalable Architecture with AI, ML implementation along with a Strong API layer Interface to support Indian Fitness market is very unorganized and cluttered, lacking motivation and knowledge about fitness within the users. There is nothing where a user can completely rely on his/her fitness journey. Also, at present options to buy nutritional supplements come with a lot of doubts regarding adulteration and are too expensive.

The report generated by Statistia shows that presently there are 128.3 million active online fitness users with a value of $1.7 Bn just in India. The global market is 10 times that.
TEAM:

FOUNDER & CEO: Mechanical Engineer (B.E.). Fitness Industry Exp. 5+ years. Applying for a patent for lifting jacks. Founder & Managing trustee at NGO Dongri to Degree.
CTO: Hands on Experience with Mobile Engineering for 7+ years. Built 30+ Apps till date. Experience with product and service-based companies building apps. Tech & Startup Enthusiast at heart.
CMO: A business masters with a 10+ years of marketing exp. With some of the world's largest brands. Global start-up experience.
---
write to vk@venturegarage.in to invest in this startup
---