Azani Sports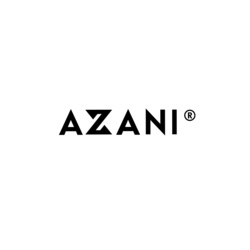 Azani is your partner in mastering your body. A multi-condition self-care brand offering inside-out solutions for active lifestyles. We are building a full stack self-care Brand across the Active Lifestyle spectrum, with products focused on 3 key target segments:
1. Elite Athletes : Hydration, Energy, Protein
2. Weekend Warriors (Fitness Enthusiasts) : Muscle & Bone Health, Recovery, Sleep, Digestion, Inflammation
3. Motivated Strugglers: Anti Chafing, Blisters & Rashes, Sunscreens, Recovery Balms, Pain Relief, Hair & Scalp health, Skin health : acne, pigmentation & dark spots
OPPORTUNITY
Indians are now  seen competing and winning across sports disciplines. Sport has entered mainstream popular culture and for millennials and gen z sport is an aspirational lifestyle choice. Sports nutrition & supplements are witnessing early tailwinds. This increasing interest in active lifestyles is fast expanding the nutraceutical market that is estimated at about $8 bn currently growing at 15% CAGR and expected to touch $20 bn by 2030. 
TEAM:
FOUNDER: Harvard University. Professional squash athlete top 30 in the world &second highest ranked Indian ever. Asian Games Medalist. Captain of Indian junior national team.
FINANCE CONTROLLER: 9+ years in Airline, Healthcare & E-commerce. Key Player in setting up Aster Pharmacy. 6 years' experience across Medlife& Rivigo.
DIRECTOR OF OPERATIONS: 10 years in SCM, PM, Operations, Warehouse Automation. IIM Lucknow alumnus. Executed Warehouse Inbound Sortation system for World's largest Sporting Goods Retail Company. Founder-COO: Medictor, Shambri.
CTO: Senior Software Developer & CIO at Tegain Technologies. 6 years in IT & Software Development.
---
write to vk@venturegarage.in to invest in this startup
---