Appbolo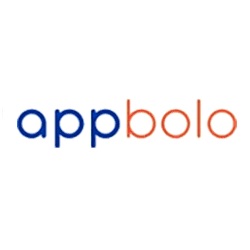 We offer a SaaS platform to build a D2C Shopping APP in 15-Min along with payment and Logistic integrations and go live in 24-hours with your own product line or more that 20K ready to ship product availability.
Appbolo solves the problem of Millions of small companies who have the potential to become a D2C brand but lack in tech. Our vision it to become an App launch pad for these kinds of D2C brands
PROBLEM & OPPORTUNITY
E-commerce platforms eat a large part of the margins for Brand sellers and provide no access to customer contact or behaviour data. Most D2C companies don't want to become tech companies, however they end up spending 3-6 months and 5-10 lacs and coordinating with multiple enablers in developing Tech instead of focusing on their core strengths, often leading to high failure rates. By 2030, it is estimated 42.5 Million D2C Brands & Sellers will be contributing to the global economy.
We have the vision to become a key player in the No Code App industry which is quite young with very few players. We are seeing ourselves as the Next Shopify for Apps.
TEAM:
FOUNDER: Serial Entrepreneur, Ex Milmila, Ex Alibaba India Head Expertise – 14 Years Experienced Ecommerce Expert (Product Innovation, Business Operation, Product Design, Development, UI, UX & ID Expert).
TEAM MEMBER 1: CA & Serial Entrepreneur, Ex Pesopie, Ex Clubfactory, Ex Caonweb Expertise – Ecommerce Expert (Sales Operation, Business Development, Cross border Ecommerce)
TEAM MEMBER 2: 16+ Years of Technology Expertise, Ex-Milmila, Ex Trip38, Ex Yatra Expertise – Java, PHP, SQL, Python, Android, IOS etc.

---
write to vk@venturegarage.in to invest in this startup
---