Algobulls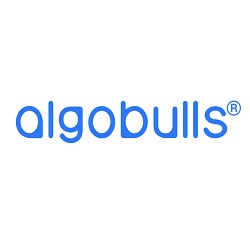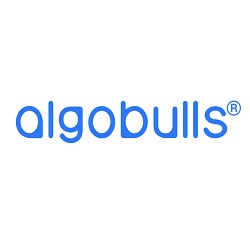 Simplifying capital
markets trading for the retail masses.
Sector: FINTECH | DEEPTECH
---
Our platform helps retail investors get access to experts' decades of capital markets knowledge/experience in just a few clicks, along with 100% automated trading.
-> Built India's first Retail Trading Marketplace.
-> Bond Investment Just Like Equity.
-> No market/technological knowledge is expected of the retail investors aka Mutual Funds.
OPPORTUNITY:
Millennials and Gen Z love day trading, however 95% Day traders lose money. 70% of daily turnover generated by retail compared to just 12% in 2015. Automation is only way to reduce impact of volatility and remove human errors and bias. So far this was not available to the retail mass and that is the $ 12-15 bn daily trade opportunity just on the NSE.
TEAM:
24+ years of combined experience in technology, stock markets, payments industry, financial services, and channel management.
CEO: HEADS BUSINESS AND TECHNOLOGY: IIT Delhi 2014 with three engineering degrees. 5+ years with MNCs. Ex-NVIDIA. Author of Python Algorithmic Trading Cookbook, published by Packt, worldwide.
COO: HEADS SALES & MARKETING: MBA-NMIMS. 8+ years in payment industry, financial services, and channel management with Pay1 and IGE global. Experience in Strategic Alliance, New Product Development & Government Licensing.
CSO: HEADS MARKET RESEARCH: CA-dropout & Certified Technical Analyst with 8+ years of stock markets experience. Entrepreneur successfully sold his profitable start-up. His Trading Journey captured by Money Control.


---
write to vk@venturegarage.in to invest in this startup or fill the details below
---