Acexam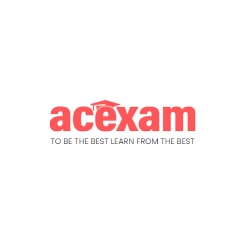 NEXT-GEN LEARNING.ACEXAM is a marketplace for the next generation of learning by topper educators. Co-founded by IIMC, HARVARD & IMT alumni with successful experience in building & scaling Ed-tech & E-commerce ventures together.

OPPORTUNITY:
The world is facing an INFODEMIC, and with an increase in internet penetration, this problem will increase exponentially. Students/learners are lost & confused in the world of available content. These days every 3rd person with a camera is an expert. Result: Exceptionally low completion rate of any online course. On the flip side, knowledge acquired through years of experience by SME's never reaches the student/learner.  Market Size: 320 million students, $325 Billion (2025).
TEAM:
Co-Founder & CEO: IIM-C. Village capital education India fellow. Action for India Fellow. Co-founder ClassIQ Educational Foundation. Founder tweak skills. Co-founder Buddy4Study.
Co-Founder & CBO: IMT. Ex-Product Manager at Vedanta Resources Limited. Co-founder Buddy4Study. Co-founder Piquic-Moksha.
Co-Founder & CPO: An innovator at heart, he has 12 global patents on 3D and VR imagery. Sold his 1st company to Wave Communication (Anant Nahata) >KOOVS (e-commerce experience).
Co-Founder & CCO: MD Radiodiagnosis (MAMC), FRCR(London), Pediatric Radiology (Harvard Medical-School, USA). AIR 1 in PG, Gold medallist.


---
write to vk@venturegarage.in to invest in this startup
---