Aawaaz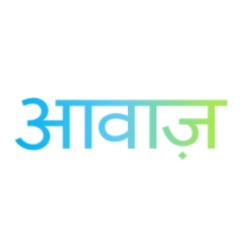 We are SPOTIFY FOR हिन्दी NEWS. World's first AI based solution to generate हिन्दी, हिnglish news in near human audio with minimum human intervention and ZERO HARDWARE required.

We aim to provide News updates for the modern multi-tasker in a Non- invasive: हिन्दी NEWS in the background… like Music. We are Pure AI based tech which produces 30 minutes' worth of Audio in less than 45 seconds; and because of our GAN based Architecture; the performance will only improve as it learns.
OPPORTUNITY:
Hindi is the 3rd largest language by speakers with 615 Million global speakers. e-Papers are not generating audience and Audio news in Hindi is largely an understated vertical on Radio, TV or other apps recording news via traditional methods. Despite these numbers, Text-to-Speech AI applications have so far been focused only on English.
USPs:
–> We promise you; you cannot tell the difference if we don't tell you!!
TEAM:
Founder: Working on tech products since I was 16 years old. Post MCA, worked with companies like Accenture, Sapient, Aricent for a few years before starting entrepreneurial journey. Building aawaaz, because of an obvious Gap in an existing market that could exponentially increase the reach of our Indian culture to potentially billions of users globally.
---
write to vk@venturegarage.in to invest in this startup
---
---