SocietyConnect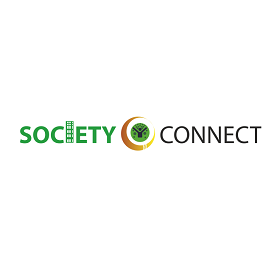 SocietyConnect has been developed to simplify tasks and manage issues related to Maintenance, Security and Financial requirements within a society where the affluent class lives. It is an integrated platform to manage daily society/condominium operations. It caters to the following stakeholders in a society via its integrated modules that automate the whole process:
-Residents Manager: Access to residents to file complaints, track status, interact with society residents etc. (Mobile APP IOS / Android/ Web Console)
-Facility manager: Access for complaints, parking, residents manager, bookings etc. (Web Console)
-Accounts and Billing Manager (Web Console)
-Gate Guardian APP for Staff and Visitor Management (Web Console and Android APP)
Team
Founder: IMT Ghaziabad alumnus. 8 years of experience with HSBC in corporate sales. She heads sales.
Co Founder: 18 years of IT/Marketing experience. He heads partnerships & finance.
Co Founder: 19 years of web & enterprise software experience. He heads the product.
---